SlamJam 2018
The Spoken Word Competition
Welcome to the 2018 Programme
by Jan Kemp
It's been an exciting year...
2017 Launch Event
We began with a new-style launch, back in November 2016. Held at the Guildhall Arts Centre in Grantham, we welcomed students from Priory Ruskin Academy, Kesteven and Grantham Girls' Grammar School and Walton Girls High School, to take part in a half day's workshop with the acclaimed poet and playwright Inua Ellams. Inua captivated the students with the story of his journey from Nigeria to London, and he demonstrated to them all that - despite their misgivings! - they had the skill and the talent to write effectively. None of them would have believed, when they arrived in the morning, that by the afternoon they would be performing their own work to an audience of over 100 people!
The Launch itself took place in the afternoon, and was attended by Rotarians from around the East Midlands region, keen to learn more about the programme that has been so successfully sponsored by Lindum Rotary Club of Lincoln since its inception. We also welcomed staff and students from participating schools, as well as distinguished guests who have supported us in so many ways throughout SlamJam's life.
Poets in Schools
We were fortunate this year to be given a generous funding donation that enabled us to bring professional poets into schools to run workshops. Inua Ellams, Ash Dickinson, John Berkavitch and Will McInerney all worked with students to awaken their creativity, build their performance skills, and increase their confidence - a fantastic experience for all who took part.
We can help to bring poets into YOUR school this year - just contact us and we'll help to make it happen!
SlamJam in Youth Clubs
This year, for the first time, SlamJam has been run in a Leicester Youth Club. Poet Ty'rone Haughton worked with young people to explore their ideas about the world they live in, over several weekly sessions. We were privileged to be in the audience for their final presentations, and were both moved and impressed by their thoughtful and well- expressed performances. The Club intends to take part again this year - and we look forward to welcoming our first Youth Club finalists in the future!
New Partnerships
We are privileged to have new partnerships and colleagues this year. We are working with Bishop Grosseteste University to develop a mentoring programme, and we shall also be working together on a project to celebrate the 100th anniversary of the College.
We are also thrilled to be exploring opportunities with Writing East Midlands, who are excited by the reach and continued success of SlamJam. We'll keep you posted about our progress!
2017 Final
This year we returned to The Lincoln Drill Hall for our annual celebration of young people's achievements in spoken word. We had a packed house, and a varied programme of topics that generated both laughter and tears throughout the evening.
In a remarkable move, SlamJam newbies South Axholme Academy from North Lincolnshire - in their very first year of participation - won both KS3 AND KS4 categories, and went away with the coveted trophy. Judges were hugely impressed by the ambitious vocabulary used by Y8 student Lottie Thompson and Y11 Olivia Vergette - they certainly threw down the gauntlet for next year's competition!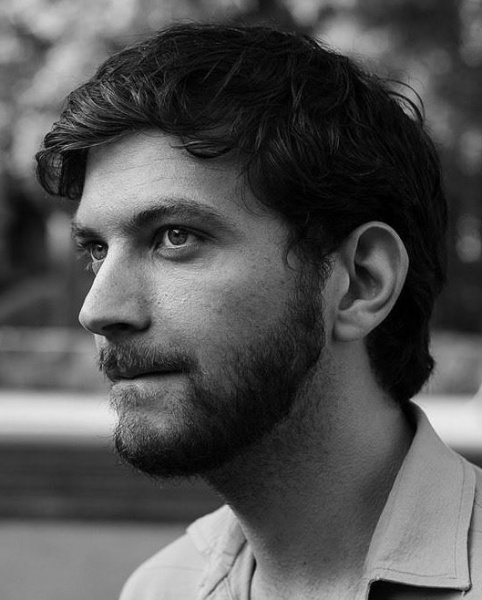 Will Mclnerney
In another change from previous years, the Finalists had the benefit of a workshop with Will McInerney, on the day of the Final. Will is an award-winning poet and writer from the USA, who is currently in the UK on a Rotary-sponsored scholarship to work in Peace Studies at the University of Bradford.
His ability to demonstrate the art of storytelling through poetry, and to prove that only WE can tell our own story, inspired our lucky finalists, and prepared them for the big event of the evening. Will later chaired the judging panel, and we were grateful for the encouraging and positive feedback he was able to give to the performers.
SlamJam 2018
This year's launch will take place at the
National Centre for Craft and Design in Sleaford on Nov 3rd.
Whether you have taken part in the programme before, or this is your first year, you are warmly invited to come along. There will be professional poets, performers from 2017, and opportunities to talk to those who are 'old hands' about what works for them.
HEATS will take place in May 2018, and will be in various places across the region in order to avoid too many participants having to travel far. If you
are prepared to host a Heat, please let us know!
FINAL
An important date for your diary - the 2018 Final will take place on Thursday 28 June. More details will follow nearer the date.
The Benefits of SlamJam
Lucy English, a reader in creative writing at Bath Spa University, recently wrote an article in The Guardian in which she pointed out how spoken word is now being widely recognized for its positive impact on the mental wellbeing of performers. Indeed, it is now being used in a therapeutic way across a range of sectors. Here is an extract from her article; by reading of the ways in which participation in a programme such as SlamJam can transform lives, we hope that you will feel that it is a positive and worthwhile project to take on within your school or Youth Club.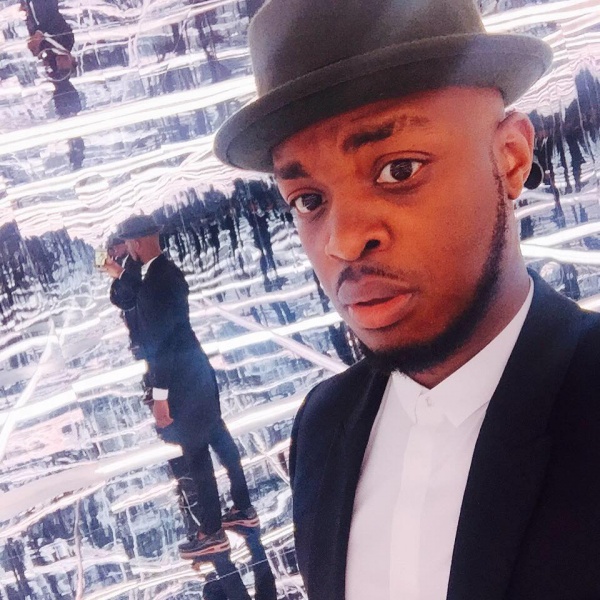 George the Poet
"in many cases it's to relieve stress, boost confidence or deal with a variety of mental health problems. One of my students, Kate Jeanes, credits performance poetry for helping her cope with her extreme anxiety disorder. Performing under the name Kathryn O'Driscoll, she tackles her issues head on with her poem, Don't look at my legs. There are other great examples of this. The Spoken Word Education Programme, run by Goldsmiths University and leading performance poetry organisation,
Apples and Snakes, uses poetry to raise children's confidence, self-expression and leadership skills. The spoken word educators - a group of established performance poets - have been running the programme across six London schools for three years. increased confidence has been noted as one of the key changes among participants. Perhaps, rather than for just a few chosen schools, the practice could be rolled out on a national level. As recognition of this value spreads, so does the range of sectors embracing the idea. Complementing conventional medical practices, Brighton Health and Wellbeing Centre now offers performance arts therapy. It's one of the first NHS practices in the UK to integrate complementary therapies and healing arts. is expressive and free, enabling performers to speak openly and honestly about issues in a controlled and safe environment. The link between the arts and mental wellbeing is by no means a new phenomenon; it has long been recognised. But that's why it's so encouraging to see a rise in popularity of spoken word - opening up opportunities for many more people to benefit."
Download the 2018 SlamJam Newsletter by CLICKING HERE