Blood Bikes Scotland
Tue 10th October 2017 at 18.30 - 21.00
Mario Alonzi will address the Club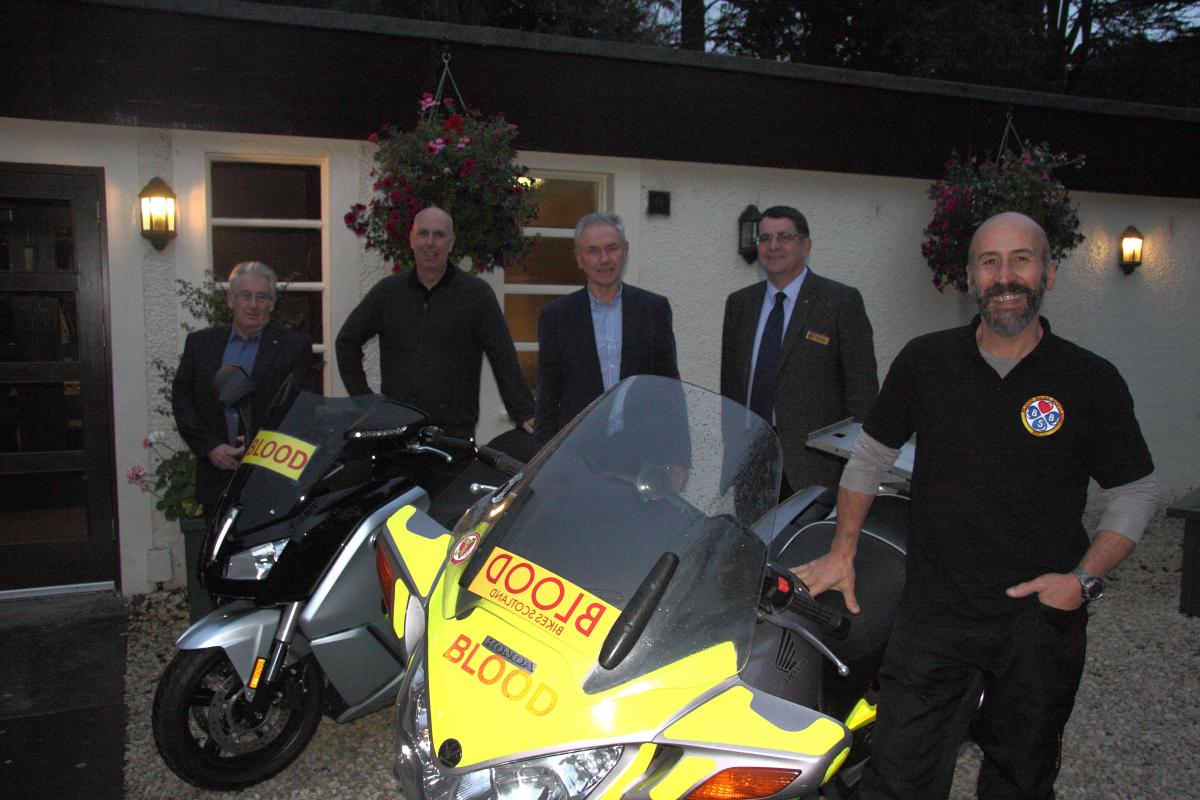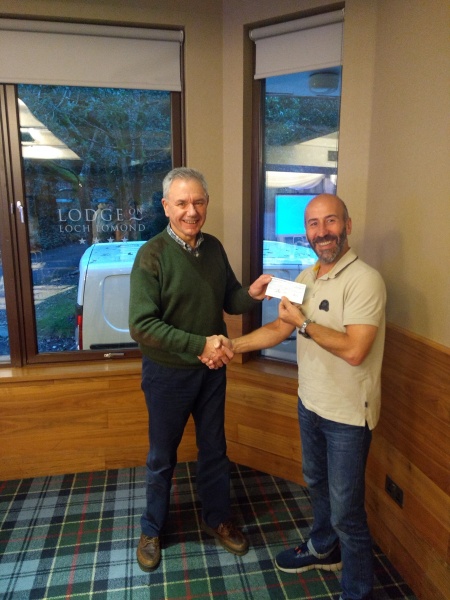 Subsequent to talk Tom presents a cheque donation of £250 to Mario
We had a god turnout of members on Tuesday to hear Mario Alonzi and John Baxter give an excellent presentation on the work of the 'Blood Bikes Scotland' charity. They even brought along two of their bikes, which really impressed the members. One was a conventional Honda and the other was a brand new electric BMW, ideal for operating in and around the major centres.
Their purpose is to is to collect and deliver urgent medical packages from hospitals and suppliers outside normal hours when the usual transport systems do not operate. The volunteers cover much of the South of Scotland with their "unseen" emergency service which can be a lifesaver. This Scottish charity builds on the existing National Association of Blood Bikes which has been operating South of the border for over 50 years. Well done Mario and John who are pictured with ( L to R) Keith Davison, Tom Pettigrew and President Neil!
Ken Cowe won the monthly draw and Fraser Greenwood was runner up.
The Foundation Box has been emptied and £47.72 banked - many thanks to all contributors.