Duck Race 2017
THE ANNUAL DUCK RACE 2017
November 2017 - Rotarians sorting and storing 5000 plus ducks ready for next years race. After a sucessful race in 2017, the ducks are sorted back in tens, hundreds and thousands. Ducks that are missing are replaced and some the vetran rubber ducks have their number re-written.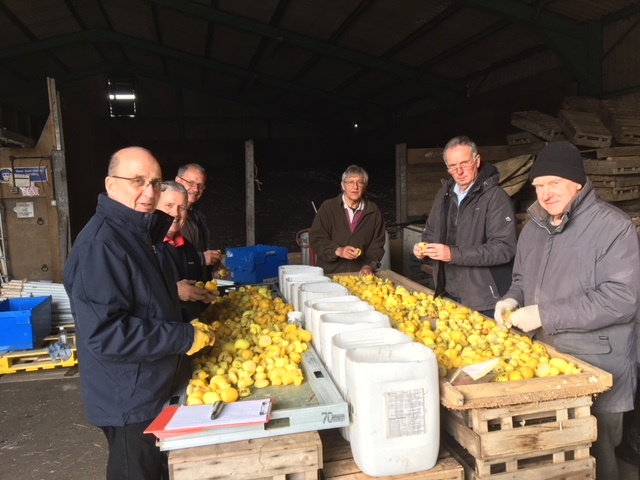 Our 2017 Duck Race raised an incredible sum in excess of £10,000
This allows the club to be able to make donations to our two main charities for 2017
GREAT OAKS SMALL SCHOOL and CANTERBURY OAST TRUST.
The money raised along with other fund raising events during the year enables the club to make donations to other local and national charities along with support for International causes, such as the End Polio Now and Shelter Box
Once again many thanks to you all for enabling us to raise this amount which will help do a lot of good.
THE RACE WINNERS

The following are the winners of the "Quid a Quack" race
1st Nigel Gee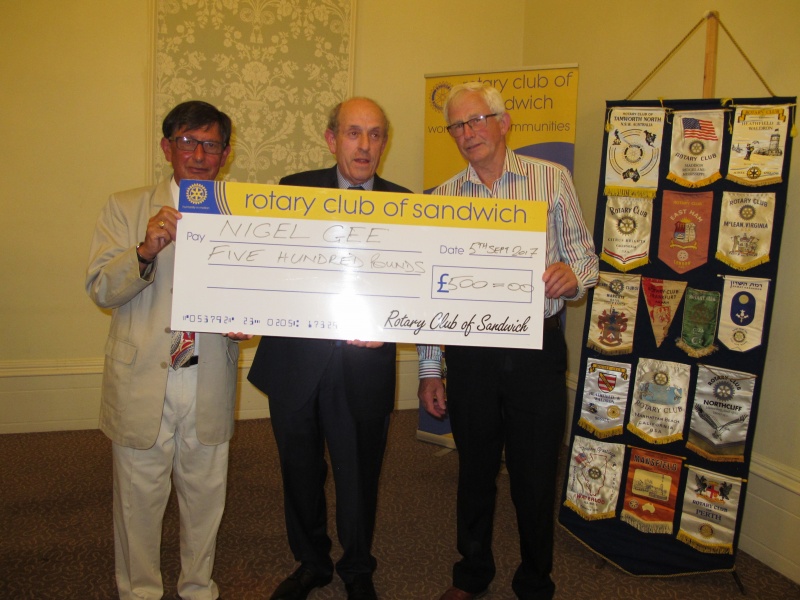 Nigel Gee, 1st prize winner of the £1 ducks with Club President Tony Alexander and Duck Race Committee Chairman Richard Daw.
2nd Michael Lyon

3rd Ron Sear

4th B.Manston

5th Gillian Boyd

The following schools won the decorate a duck prize
Eastry Primary School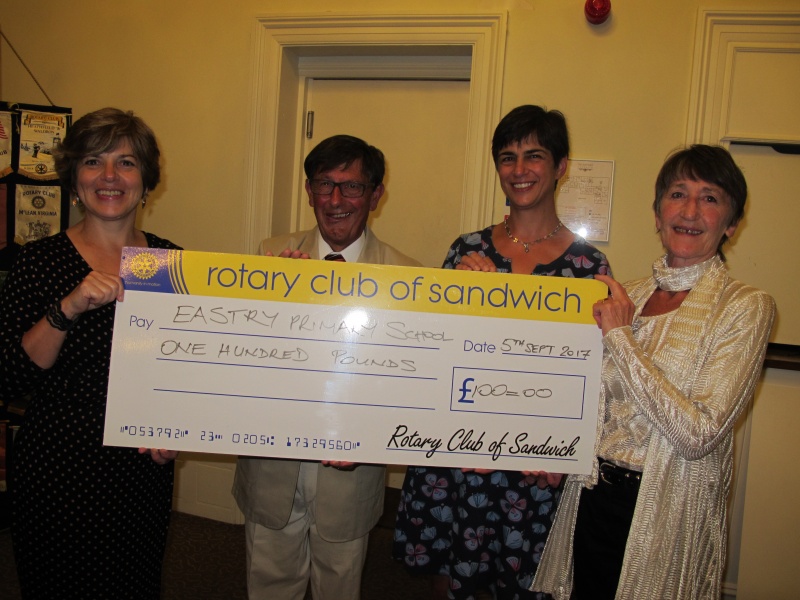 Mrs Nicola Mellett and Mrs Kate Plant teachers from Eastry Church of England Primary School who were the winners of the School Paint a duck competition with Club President Tony Alexander and Duck Race Judge Val Gould
The winner of the Coporate Prize was:- G.W.Finn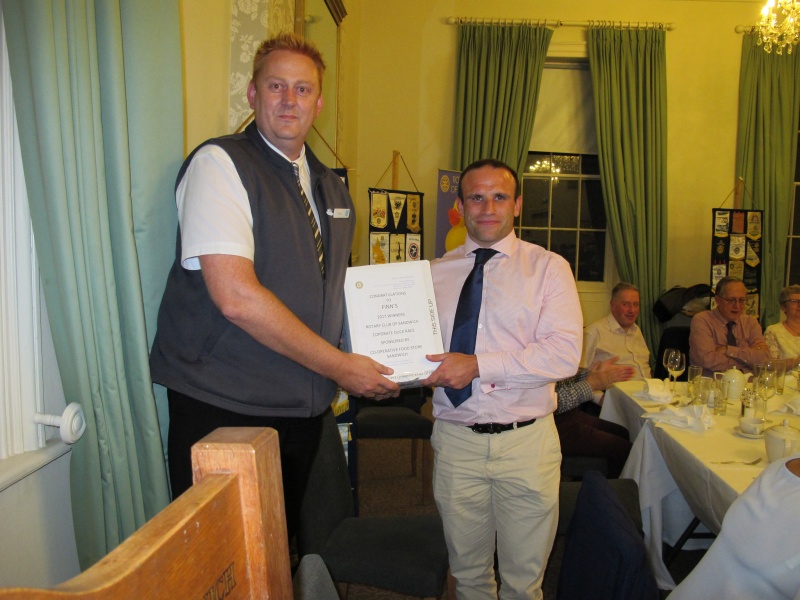 Mark Chandler from G.W.Finn with Paul Harris the manager of the Coop Sandwich