Specialist Paramedics in Fife
Tue 8th August 2017 at 06.30 - 08.00
Alan McIntyre will address the Club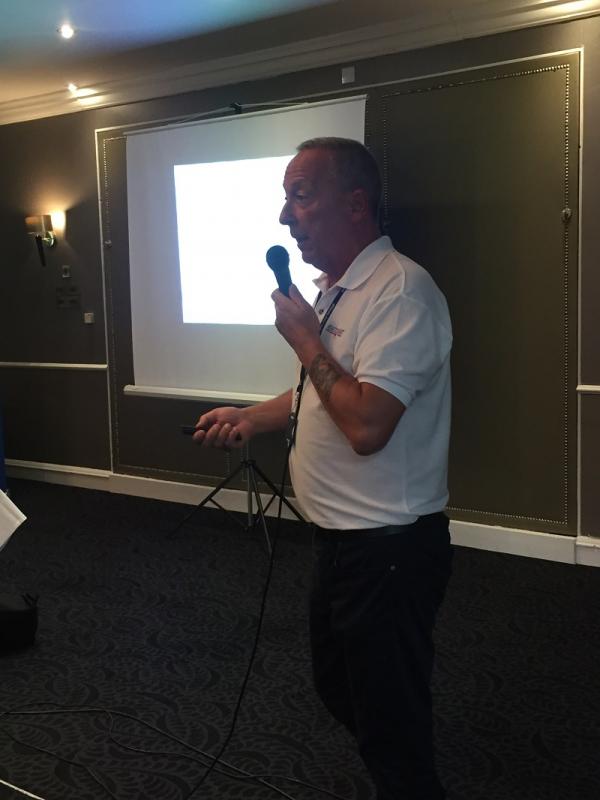 An absolutely captivating talk by specialist paramedic Alan McIntyre providing the Club with insight to the relatively new Government Initiative and a glimpse into the future on the creation of 'Super Hubs'.
With around 90% of 999 calls not needing hospitalisation, the ambition is to prevent people going to hospital who do not need to, enabling them to be treated in a more homely setting.
With the NHS's well publicised challenges, freeing up ambulances and avoiding GP home visits can only be a good thing.
As well las being able to prescribe medications, Alan took us through a long list of things the Specialist Paramedics are able to treat by using their advanced body diagnosis skills – they can even undertake wound sutures or staples without the need to take the patient into hospital.
Looking to the future, Alan shared the 2020 ambition of to create a 'Super Hub' at Dunfermline's Queen Margaret Hospital – a concept which aims to bring a wide range of health specialisms into a single location to provide a 24/7 service.
Let's hope our Members never need to call on the Specialist Paramedics, but it's certainly good to know they are there…
Thanks to Martin for the report.