ROTARY CLUB OF MAESTEG FIREWORK DISPLAY
Each year we hold the best firework display in the valley and surrounding area. Fact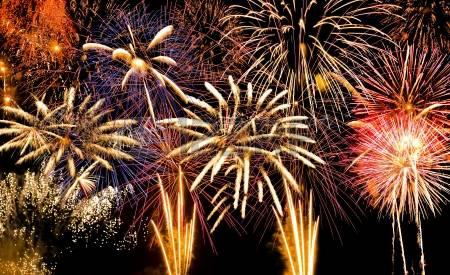 The best professional Firework display in the area of Maesteg
Saturday 4th November 2017

These were actual comments from many people who attended last year's event on Nov 5th 2016. It didn't go without a glitch but fortunately none of those who attended where aware of it, other than it started a little late. The music was provided by Steve Madden who was also responsible for the lighting. He was a fantastic host and provided plenty of humour in the warm up.
The glitch was that the main man responsible for the display was taken ill before the performance. Fortunately, his wife was qualified to run the display and it went on without a glitch. I guess we should have asked for a reduction in the fee as only one performed. Make note for next year. Seriously he recovered well and is back on his feet.
Food and drinks were provided by the Rugby Club and First aid was supplied by the local St John Ambulance. We would like to thank everyone who supported us.
We would like more volunteers for this event so if you could spare a little time please contact David or Talfyn. You never know you may enjoy it, in the cold and wet. If you do we would be glad to have you join our Rotary. Male or Female, Young or Old etc. we are diversity friendly and will take just about anyone with a pulse (only Joking).