Rotary Kaffeeklatch or just relax with a coffee
Sat 26th August 2017 at 10.00 - 11.00
If you want to know about Rotary or just relax in congenial coffee with a coffee or a snack, come to Espy!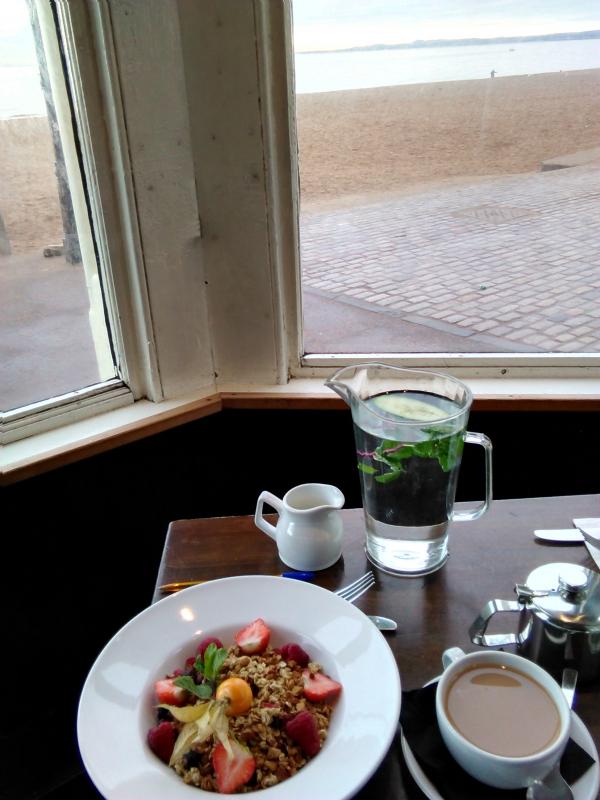 It can be difficult getting to a club meeting on a week evening, especially for people with family responsibilities, who work on the other side of Edinburgh or who just want to be at home in the evening.
So here's a chance to meet in an informal setting at the weekend and just sit and chat and have a nice drink, maybe a nice cake too, and explore one of the marvellous cafes or bars in Portobello.
In August, it's going to be Espy, 62-64 Bath Street, right on the Promenade or, more formally at postcode EH15 1HF.
Jenny, who, as President, looks after the club, will be there, probably sipping a mint tea or a salted caramel milk shake, and we can talk about anything, serious, frivolous, even political (if you insist - it will mean a very long conversation, though, if we head in that direction, there's so much happening).
Remember, on this day, there will be a craft fair at the Town Hall from 11am and the Portobello Beach Busk from 12 noon, so in my opinion, having a nice drink first is a very good idea.