This is Rotary. Why not join us?
How can you support the education and protection of young people, and those with special needs, or help communities at home and abroad respond to emergencies or to sustain themselves.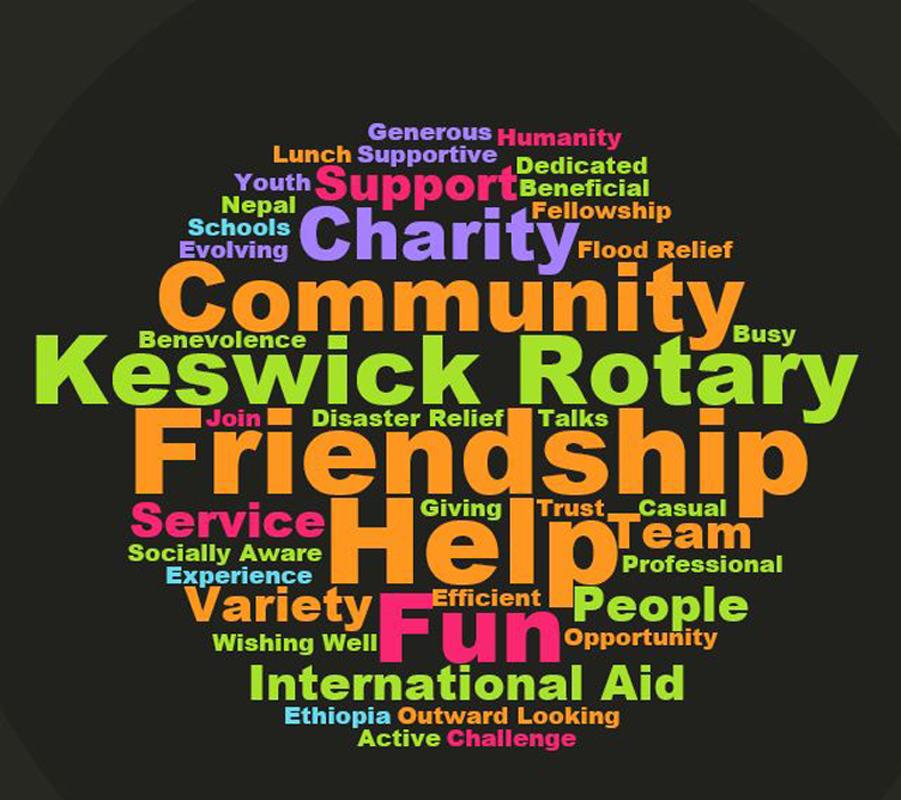 By joining the Keswick Rotary Club, of course!
We've recently raised funds for the Calvert Trust, the Great Northern Air Ambulance, Hospice at Home, Blood Bikes, Amy's Care, and West Cumbria Young Carers. Not to mention Second Sight, the Ethiopian Million Birr Project and the End Polio Now campaign. In addition, we've responded to calls in the UK and Nepal for emergency help and we're working with local schools and aiding the local Scouts and Guides to develop a variety of enriching activities.
So what now? Keswick Rotary Club is looking for people who enjoy the challenge and the fun of working together with friends to help others. Do you have ideas and expertise that would enable us to reach further? Do you have the experience and enthusiasm to help us make an even greater difference? Would you enjoy social and charitable activities with us? If so, please give our President Christine Sheldon a call on 017687 71120.
For more information click on DETAILS below