Prizes & Schedule
The schedule for the day and the prizes to be won.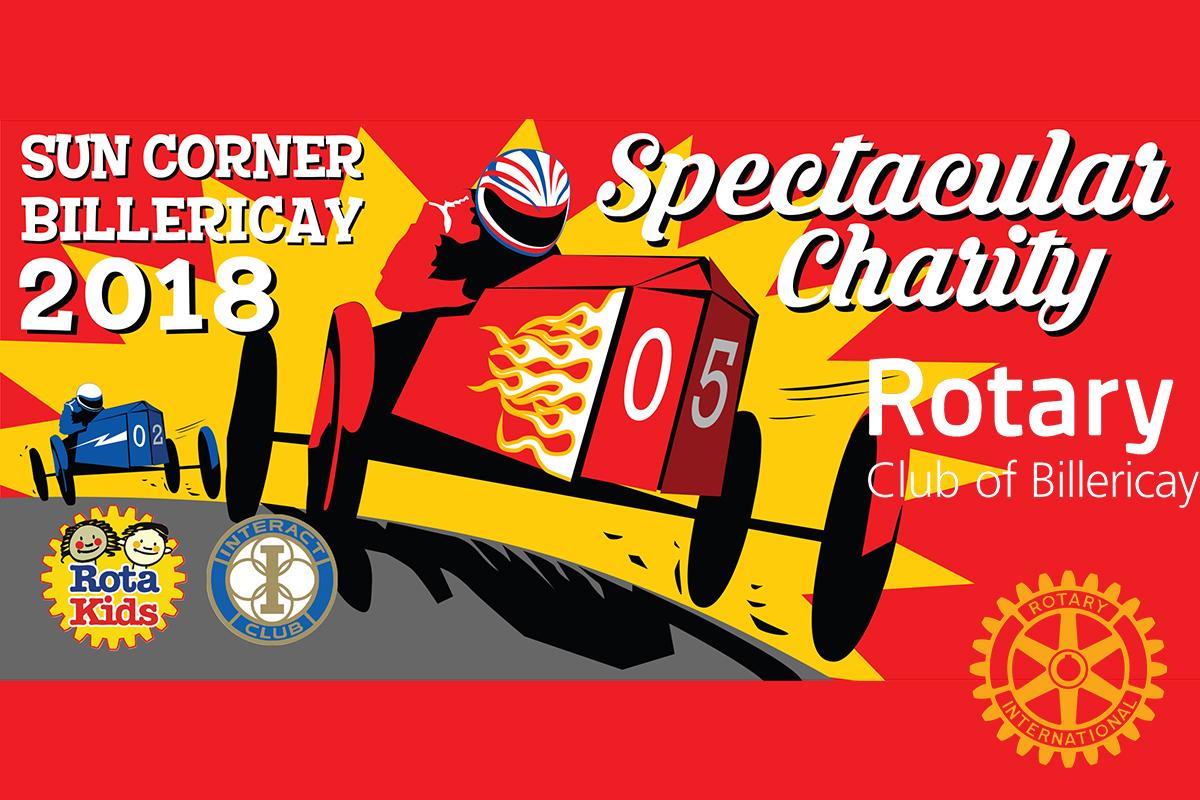 Programme and Prizes
100% of ALL Profits raised will go to Charities supported by Rotary including:
Local - Local Schools, Barrow Farm Riding for the Disabled & Little Havens Children's Hospice.
International - Médecins sans Frontières (Doctors without Borders), Chernobyl Children's Life Line and Rotary Foundation – End Polio
Key Dates
Entries
Closing date for entries is March 31, 2018.
Once the Entry List is full, additional requests will be placed on a Waiting List.


Scrutiny
Wednesday May 2, 2017 - 6 p.m. - 9 p.m.

Information required:
Documents
Safety Equipment
Eligibility

Venue
The Car Park at the side of Unbar Rothon's factory - Radford Way, Billericay, CM12 ODR

Spectators' Programme for Race Day
Bank Holiday Monday 7th May 2018


06.00 - 08.00 a.m. ARRIVAL (VIA WESTERN ROAD ENTRANCE)
08.30 a.m. ASSEMBLY
09.00 a.m. DRIVERS' BRIEFENG
09.30 a.m. TEST RUN - Event Organisers
(To ensure track readiness)
09.45 a.m. Start 1st Races
12.45p.m. Lunch Break
13.45p.m. Start 2nd Races
16.45p.m. Parc Ferme
17.00p.m. RESULTS POSTED & PRIZE GIVING - Race Control

PLEASE NOTE: The above schedule may change. All information will be confirmed at the Drivers' Briefing


PRIZES
STUDENT (12 years to 21 years old)
£50.00 +Trophy
£30.00 +Trophy

£20.00 +Trophy

CORPORATE
Trophy for 1st 2nd & 3rd
WACKY RACERS
Trophy for 1st 2nd & 3rd



3 FASTEST TIMES OVERALL (Fastest 3 Soapboxes all catagories)
£50.00 +Trophy
£30.00 +Trophy
£20.00 +Trophy

BEST CONSTRUCTED SOAPBOX
Trophy (1 additional Trophy selected from any category)