David Chisholm Face to Face 16 November 18.00
Thu 16th November 2017 at 18.00 - 20.30
David Chisholm Face to Face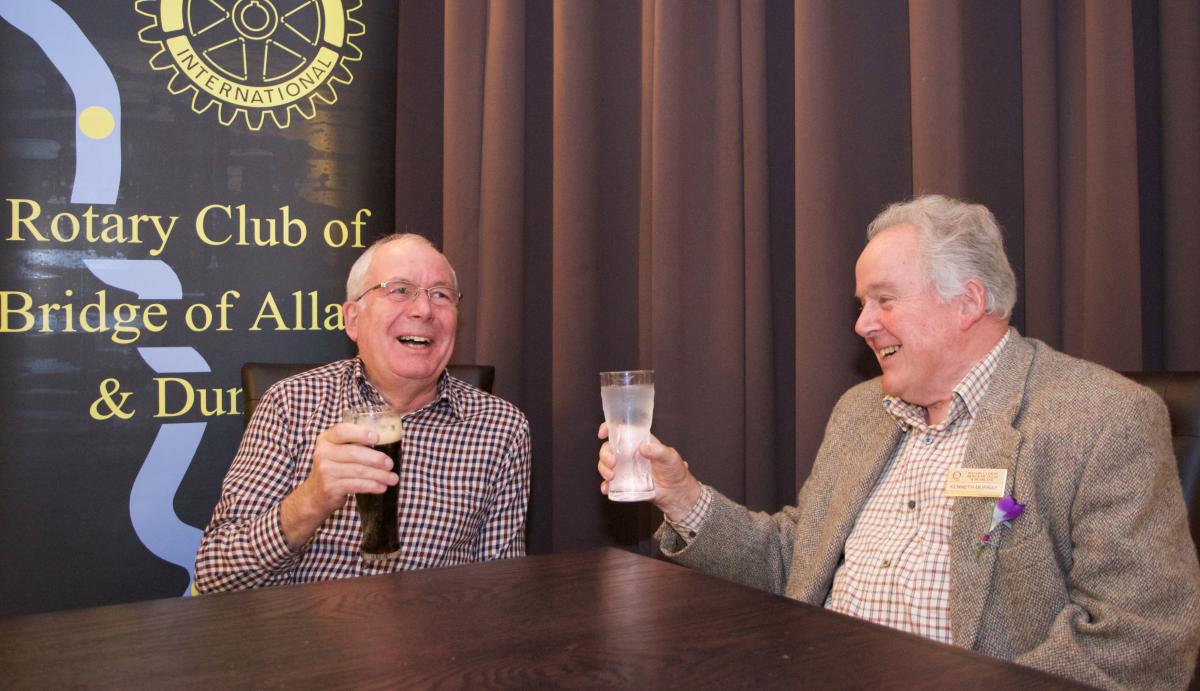 FACE-TO-FACE
It's a tradition in Rotary that within the first year of membership (or thereabouts) new members give an informal talk (a Face to Face) in which they talk about their background and share some aspects of their life. At the meeting of the Club on Thursday, it was the turn of David Chisholm to give his Face to Face.
Born in Glasgow, David's early involvement with Sea Scouts led to a memorable voyage on a warship from the Clyde to Rosyth. This, together with stories from his father who served in the Navy, triggered his decision to join the Royal Navy, and he was successful in gaining entrance to Britannia Royal Naval College, Dartmouth. Some memorable events there included meeting Prince Charles, himself then undergoing training at the College.
Then followed ten years of service in the Navy in which he had the opportunity to visit numerous countries. Towards the end of his naval career, he was delighted to be able to invite his father, then retired, to join him on the bridge for a voyage from Amsterdam to London – a memorable family occasion. David's love of the sea was maintained through ownership of a sailing cruiser, and as an enthusiastic supporter of the RNLI.
Having left the Navy, he joined Rank Zerox selling communications and software applications. David's subsequent career in sales and marketing involved contact with a number of notable companies including Rolls Royce, Airbus Industries and Land Rover.
David has lived in Dunblane for thirty years, where he has been an active member of the community. He was a founding member of the Dunblane Youth Club and latterly was Trustee of the Dunblane Youth and Community Centre (now the thriving Dunblane Centre which opened 2004)
Now retired, David enjoys being an active member of Rotary, and counts amateur photography as one of his growing list of hobbies.