Bill Barker PHF
President Mary's final duty.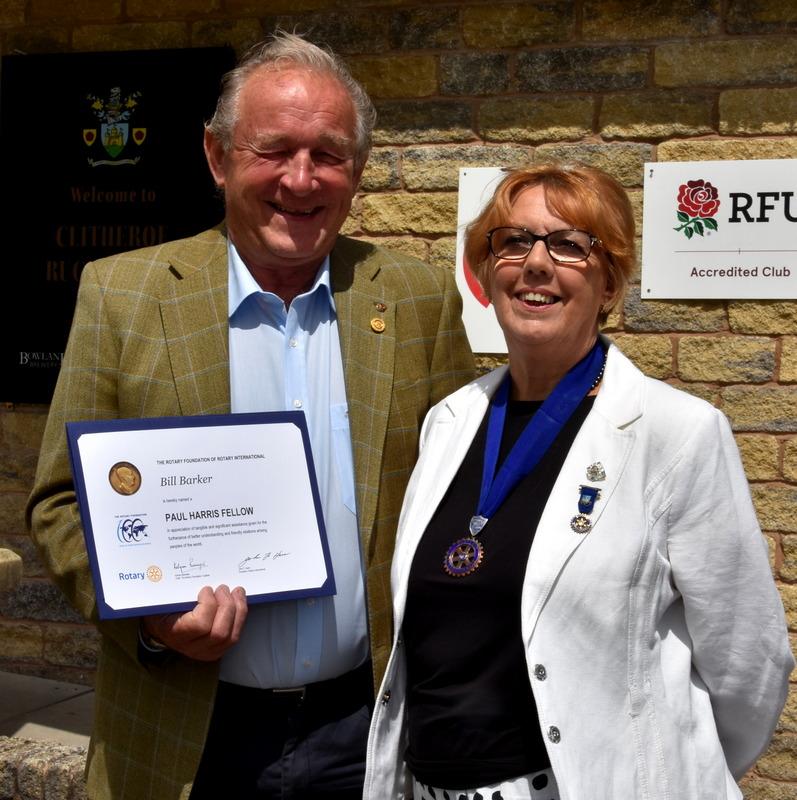 Mary surprised all at her handover luncheon by requesting Bill Barker to join her before handing over her chain of office to Frank Brown.
Mary was delighted to award Bill a Paul Harris Fellowship. Bill has worked physically hard for the Club over many years, especially moving around Life Education mobile classrooms and keeping the Community Bonfire literally burning. Bill thanked Members for their support and he looks forward to carrying on supporting the Club in any way he can.