Trevor takes the reins
Outgoing President presents the chain of office to incoming 2017-2018 President Trevor Baxter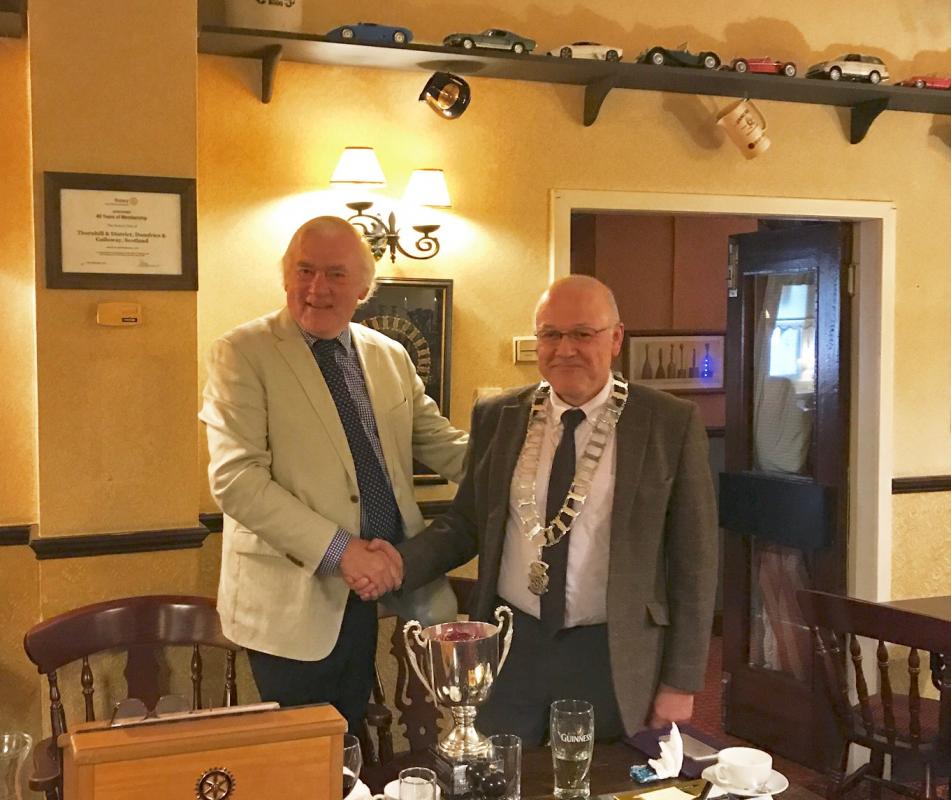 Incoming President Trevor Baxter accepts the chain of office from outgoing President Andy MacKay to start his year of leadership within the Club.
Trevor comes from many years in the education system now he has retired is ready to throw himself into his Presidential year.
Trevor is also known for his many hobbies such as techno gadgets, visual/sound systems and cars he is also a great "Apple" fan you want to know anything about Apple he is most certainly your man.
The Club welcomes Trevor in his new position and wishes him all the best in his coming year.
A.S.