Bright Red 2017
Whitley Bay Rotary goes Bright Red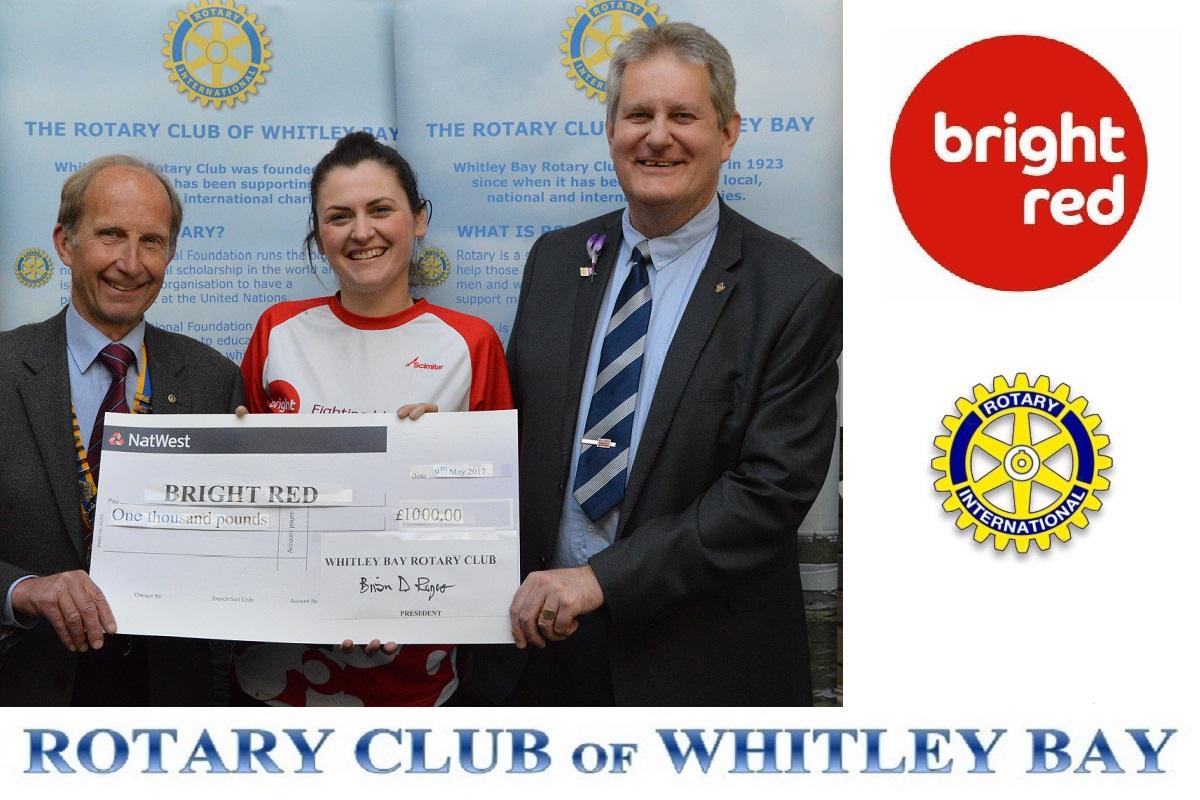 Bright Red - Fighting blood cancer for a brighter future. That was the topic presented to the club at a recent meeting by Ashley Elliot from the 'Bright Red' charity based at the Northern Centre for Cancer Care, at the Freeman Hospital.
Ashley spoke about how blood cancers can affect anyone at any time and this has recently and unfortunately come true for a fellow Rotarian's wife, who was recently diagnosed with Leukaemia.
President Brian said ; 'How delighted he was to welcome Ashley back to our club and to present 'Bright Red' with another cheque for £ 1,000, making a total of £ 2,000'.
Adding that ; 'This donation will enable 'Bright Red' to purchase three special camp beds for Ward 33. These can easily be moved around the ward cubicles and allows visitors to stay with their loved ones and provide a more comfortable nights rest'.
In reply Ashley said ; 'Your efforts and generosity means family members can stay with their loved ones during some of their darkest times - a gift which is so incredible, it's hard to describe, and may I add how delighted I am not only to receive the cheque, but to be made so welcome once again in such a warm and energetic club'.
Picture shows ( from left to right ) President Brian Royce, Ashley Elliott ( Bright Red ) and Immediate Past President Tore Skjærstad.