Josie's Dragonfly 2017
'Flying over the Water'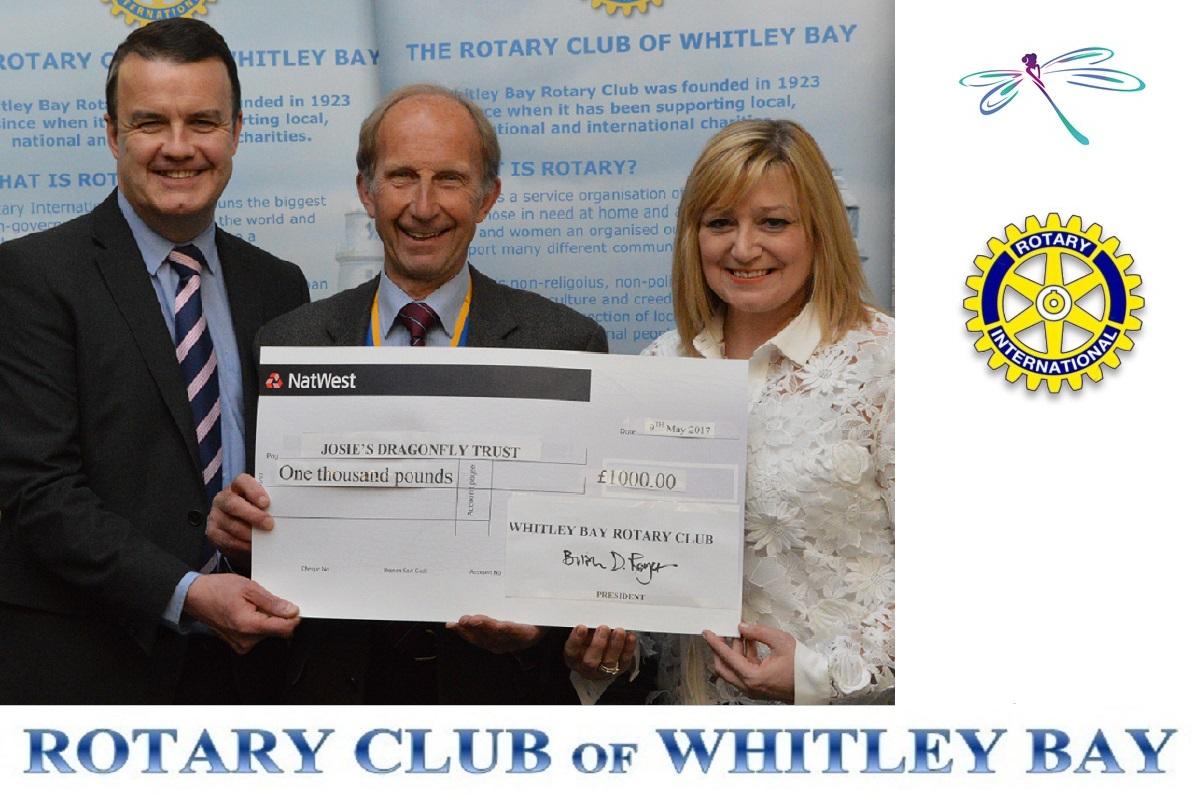 At a recent meeting of the Whitley Bay Rotary Club, Jane Dennison, (chairperson) gave a moving account of the work of her local charity, Josie's Dragonfly.
This is a group of dedicated workers who support young people in the North East who have a terminal illnesses. The trust aims to help people and to provide them with an opportunity to fulfil their dreams before they pass away.
During her presentation Jane gave many examples of the activities the Dragonfly charity sponsors, including a trip to Centre Parcs, a Marriage Ceremony and even the renovation of an old tractor !
This is the second time that Jane has visited the Rotary Club and they were delighted to present her with a further cheque for £ 1,000.
Main picture above shows from left to right ; Neil Sewell ( Josie's Dragonfly Trustee ), Brian Royce ( President of Whitley Bay Rotary ), Jane Dennison ( Chairperson Josie's Dragonfly ).




Picture shows from left to right ; Rotarians David Wilkinson, Tore Skjærstad and Brian Johnson at the ASDA Collection for Josie's Dragonfly 2017.