School helps with Polio Eradication
What is the connection between a Kirkby school's 'No Uniform Day' and ending a deadly disease?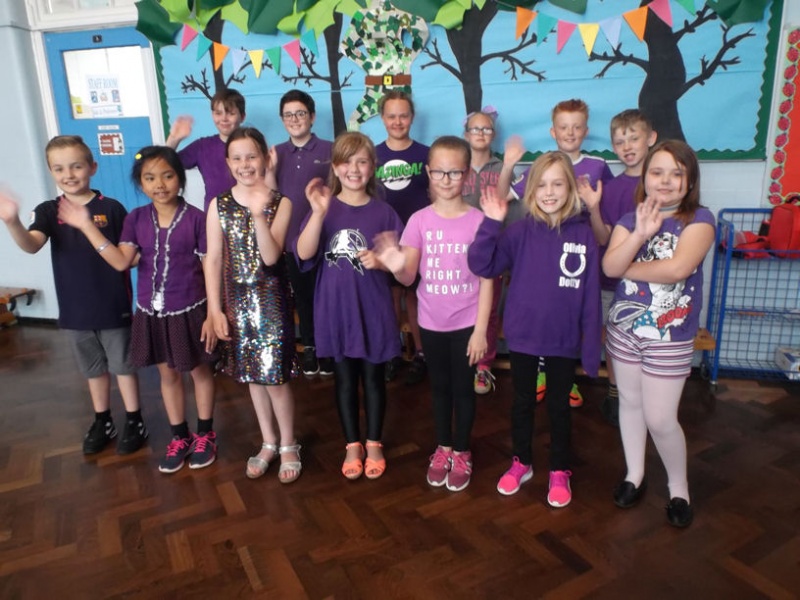 The answer: Friday June 16th was 'Wear Purple or a Bright Colour Day' for the pupils of Kingsway Primary School.The aim was to raise money for the Rotary International campaign to eradicate polio from the world.The pupils paid 50p for the day and Kirkby Rotary Club supplied purple crocus badges which school staff sold to the children, parents and visitors.An estimated 50 per cent of the pupils wore purple.
Rotarian Francis Newenham, chairman of the Kirkby Rotary projects committee, said: "Rotary around the world has been working for 30 years with The World Health Organisation to eradicate polio from the globe and achieving that is now well within sight.Our club enjoys an ongoing relationship with Kingsway Primary, and it's very rewarding to have their support with this Wear Purple day.The Bill Gates Foundation pledges to treble every pound collected; within the first hour or two of this special Friday the school raised £67 by selling badges, so this alone will realise over £200 for the funds."
On the world immunisation days carried out in India for instance, children's little fingers are marked with purple dye to show they have been given the vaccine.Hence the colour purple has become closely associated with the campaign, with the slogan 'Purple for Polio'.
Kirkby Rotary is planning a community-wide 'Purple for Polio' project in October, when not only badges, but crocus bulbs will be available for schools and other local organisations to plant in support of the campaign.