Rotary and the Bill & Melinda Gates Foundation boost pledge to end Polio
Rotary and the Bill & Melinda Gates Foundation increase their financial pledge to end Polio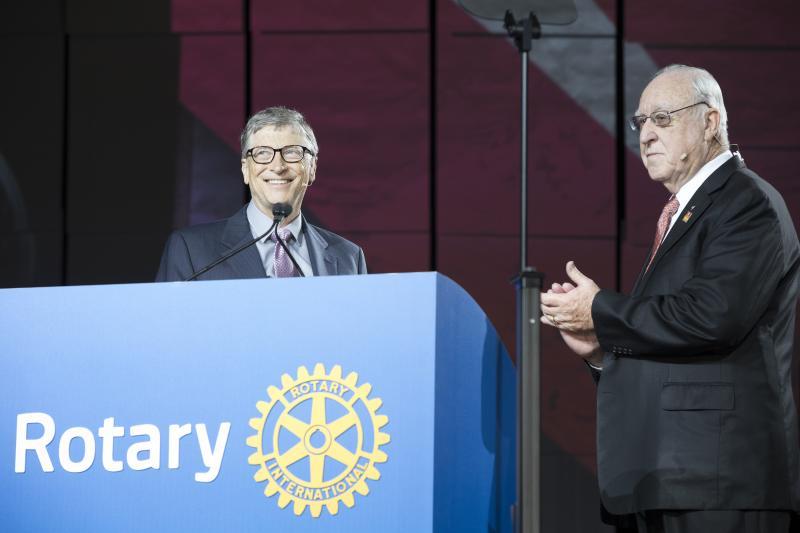 Starting 1st July Rotary will commit to raising 50 million USD per year for the global effort to end polio. The Gates Foundation, in turn, will increase its 2-to-1 matching funds up to 100 million USD per year over the next three years.

In total through this new agreement Rotary will commit 150 million USD for polio eradication, which will be matched with up to an additional 300 million USD from the Gates Foundation.

This exciting news which will help Rotary to reach the finish line in its work to end polio was announced jointly by Bill Gates and Rotary International President John Germ at the 2017 Rotary Convention in Atlanta, Geogia, USA, on 12th June 2017.

Read more.....