Magna Charity Events
Our Charity Events for 2018/2019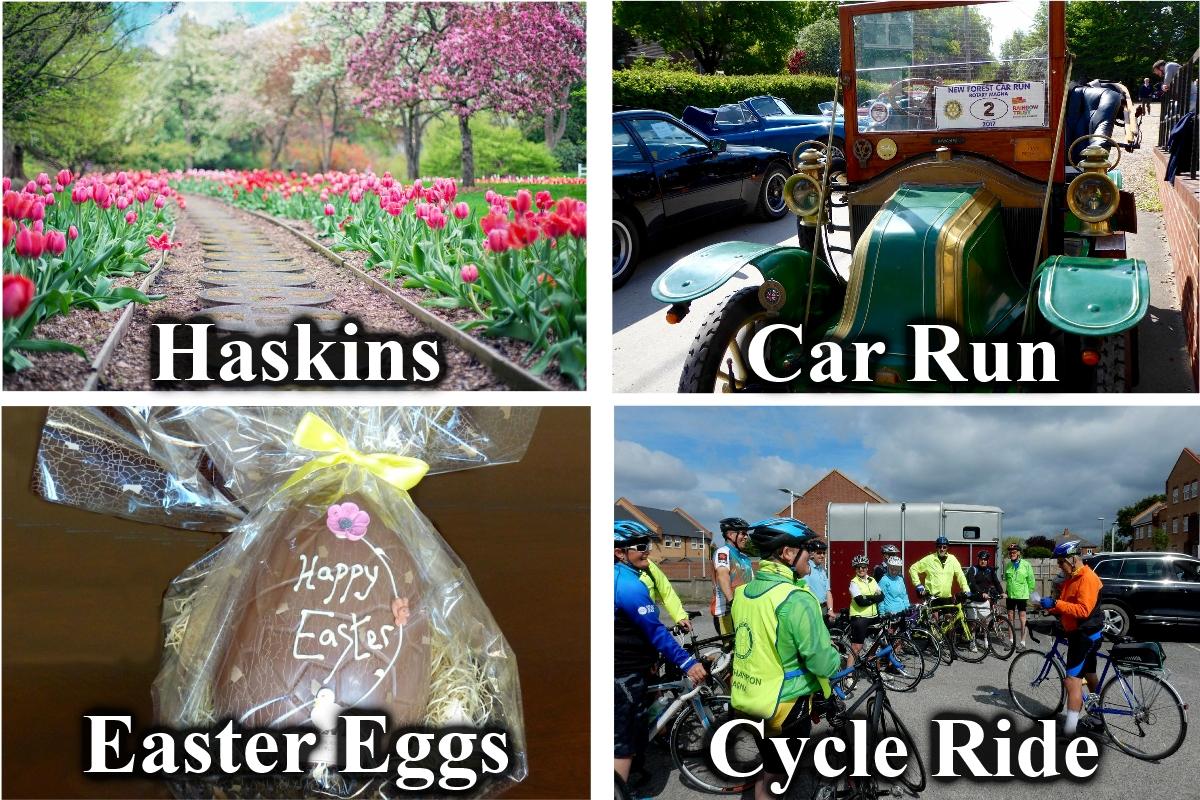 Rotary @ Haskins - April 2019
On 10th April 2019 we 'take over' the Haskins Garden Centre in West End for an evening of shopping, excellent food and entertainment.
Tickets are £16 and for that you get:
Two Course meal, Spring Market, Stalls and Demos, Mega Raffle and an in-store 10% discount.
Download Flyer..Haskins 2019.pdf
Our Charities are Myositis and Wessex Heartbeat.
Easter Egg Competition - April 2019
The charities this year are
Rose Road
and
Tools for Self Reliance
Our Easter Eggs are hand made by Beaulieu Chocolate Studios.
Download Brochure
Easter Egg Raffle 2019.pdf
New Forest Charity Car Run - 19th May 2019
Join us on the 25th New Forest Charity Car Run for an extra special fun day out with your much loved car. We start at Bramshaw Village Hall for registration and refreshments before setting off on the morning run. First car away at 10am.
The lunch stop will include a quiz and maybe a skills test where you can enjoy your picnic or purchase your lunch in the lovely surroundings of Bucklers Hard.
It's then off for the afternoon run finishing at a village hall where you are treated to generous portions of tea and cake. We cover approximately 75 miles, although there is a shorter route for those with older vehicles.
Our charities this year are
Tools for Self Reliance,
and the
AngelmanUK Syndrome Charity
.
Come and join us on Sunday 19th May 2019
Download Flyer...
Car Run Flyer 2019.pdf
Download Brochure... Car Run Brochure 2019.pdf
Download Entry Form... Car Run Entry Form 2019.pdf
This year we have been generously sponsored by Snows Group.
Rotary Cycle Ride - June 2019
More of a Family Fun Day Cycle Ride, on Saturday 16th June.
More info to follow...
For more information on any of our Events go to CONTACT US in the Menu and choose the event you are interested in.