An Evening of Entertainment with Brian James
An evening of live music from the decades from "The Human Jukebox" singer Brian James to celebrate the end of our 50th Anniversary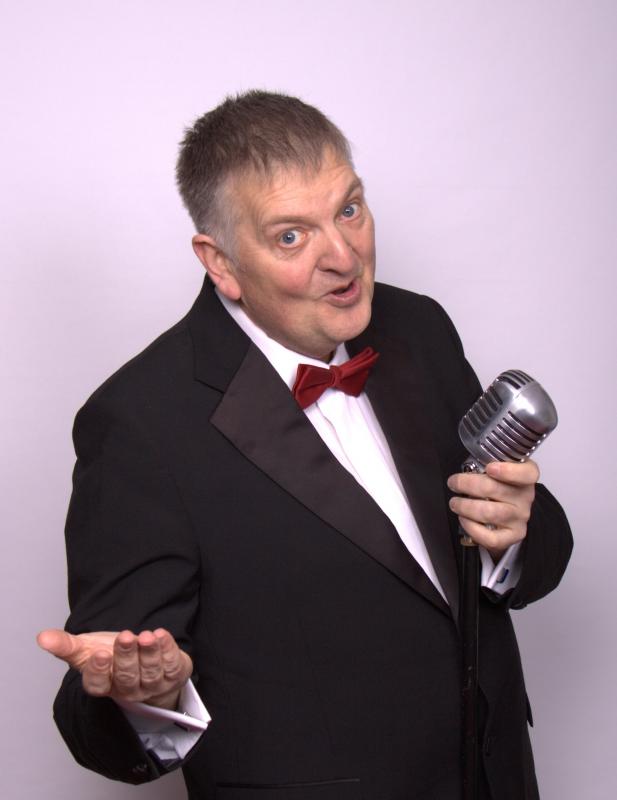 Brian James is the professional stage name of our own Past President and Assistant Governor Brian White.
Brian celebrated the end of our club's Golden Anniversary - 1967-2017 in song at the Shepherds Inn, Carlisle.
Brian James - Profile
With over 700 songs in his repertoir and 2000 performances under his belt, he guarantees that there will be something for everyone and even better, the choice on the night will be yours to make as Brian becomes "The Human Jukebox"
Brian is a professional singer and musician featuring many times on BBC local radio and TV and independent radio.
He has performed throuhout the country and in the Unites States including at the world famous Walt Disney Hollywood Studios theme park in Florida. He has sung in both Newcastle's Theatre Royal and Carlisle's Sands Centre. A regular on the holiday camp circuit, Brian also performs at corporate events, hotels, weddings and armed forces bases. Additionally he has performed at numerous Rotary functions including 'a bit of busking' raising £1050 in 6 hours for the purchase of shelterbox on a chilly day Carlisle in 2013.
He is also a former American Idol contestant. Brian has performed as a solo artist but also with many groups including the 18 piece Cliff Eland Big Band.
Brian performs songs from the forties all the way through to the present day as both a singer and a guitarist.