School Children see Life-Saving Water Filters in Action
Pupils gained an insight into how a Rotary charity is helping disaster-hit people around the world.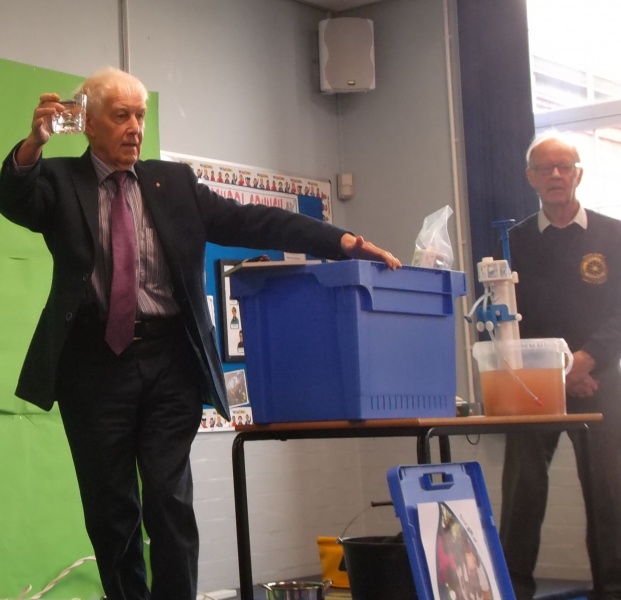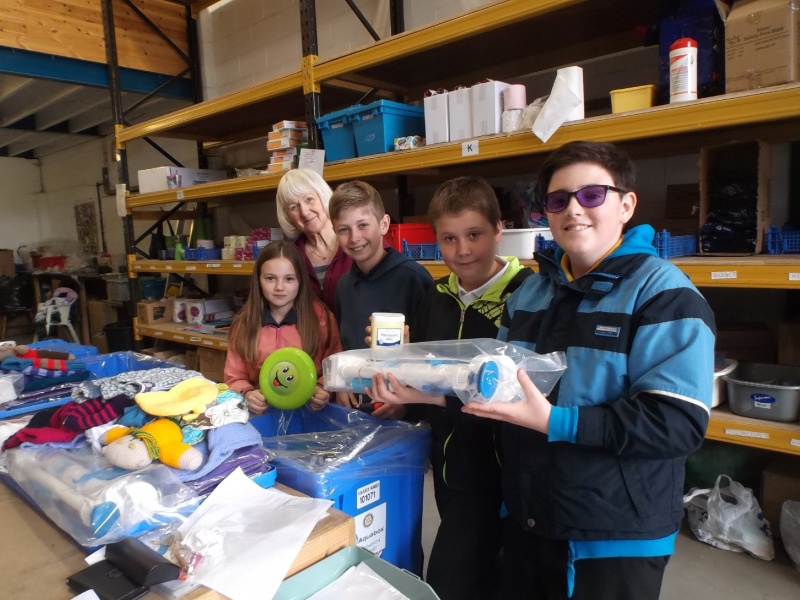 Pupils at an Ashfield school have gained an insight into how a locally-based international Rotary charity is helping to relieve the plight of war-torn and disaster-hit people around the world.Kirkby Rotary Club and Kingsway Primary School co-operated to show the children how the Aquabox emergency box and filtration unit converts dirty water into an immediate drinkable supply.
The club funded mini-buses from Kirkby's Our Centre for Kingsway's Year Six pupils to travel on April 21st to the Rotary Aquabox depot near Wirksworth.The young visitors, who were accompanied by four school staff, helped volunteers to fill units with some of the 70 humanitarian goods that are included with the all-important water filters. They also saw how the filters themselves are assembled from 44 parts by other volunteers. Among the thousands of units despatched from Wirksworth every year, recent consignments have gone to Nepal, the Cameroons, Haiti and Syria.
Kingsway Primary has donated £125 to buy Aquabox Gold unit number 10107, which the pupils helped to fill; Wirksworth will be able to tell the school its final destination, somewhere in one of the world's many disaster areas.Two days before the visit, Aquabox expert Rotarian Bob Jackson gave a talk and demonstration to the entire school assembly, wowing the 200-plus children by drinking a glass of water filtered straight from a bucket of dirty liquid.
Samantha Bradbury, Head Teacher, said:"The visit helped the children to develop awareness of the vital need to purify water in disaster areas and to understand the humanitarian items sent with the Aquabox.They will tell the rest of the school what they learned".The visit was arranged by Kirkby Rotary's projects committee.Chairman Rotarian Francis Newenham commented: "We're delighted to work with Kingsway Primary in this way, and to provide what we hope was an enjoyable educational experience.The Rotary club's work with schools is a very important part of our ongoing support of the local community."