"triple high spot" at meeting
One of our guest speakers was Ollie Hynd, MBE, the Paralympic triple gold medal swimmer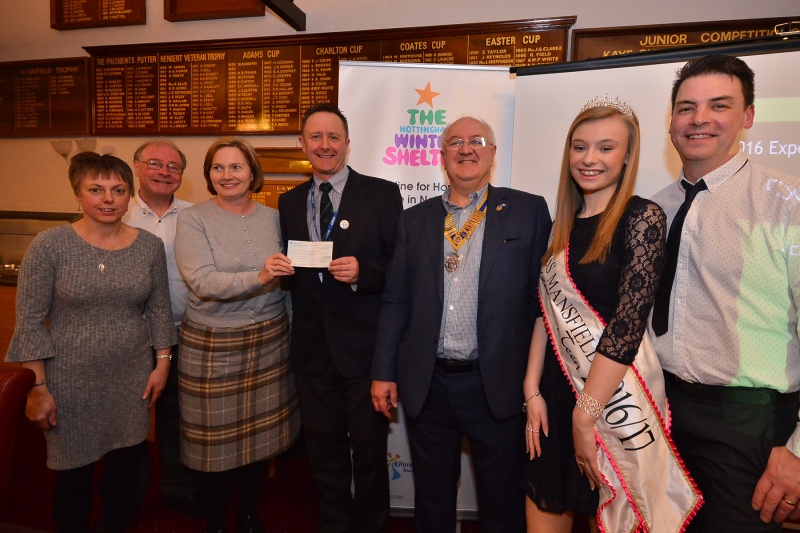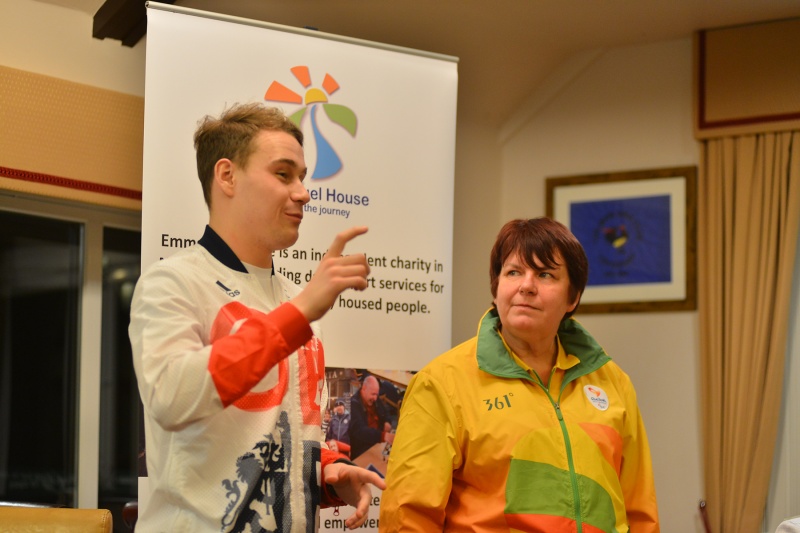 First, the guest speakers were Ollie Hynd, MBE, the Paralympic triple gold medal swimmer, and Carol Hallam, team leader of Ashfield Community Wellbeing.The 22 year old athlete described his preparations for the 2016 events in Rio, including the weekly 50,000 metres of pool training.He told of his elation at his parents being in Rio to see him receive two gold medals and break two world records.He also commented on the accommodation and food at the athletes' village, saying they were better than some national media had predicted.
Carol Hallam, who had been a paid supporter in the London 2012 paralympics, described her work as a volunteer in Rio in 2016, where she was athlete services manager and organiser for the Wheelchair Rugby teams.This involved long days, she said, including a 50 minute walk between the site and her B&B in a Rio favela.
The second "special" was when Rotarian Philip Hurt, president of Kirkby Rotary Club, presented a cheque for £1460 to Denis Tulley, CEO of Emmanuel House, the Nottingham shelter for the homeless.The money was raised by a charity sleep-out in Kirkby plaza last December, when Rotarians, students and teachers from Ashfield School, students from Kirkby College Academy and members of local churches spent the night outdoors equipped with only a plastic sheet, a sleeping bag and a cardboard box.
The third high spot?Among the small group of sleepers-out at the Rotary meeting to see the cheque presentation was Lucy Edwards, the current 'Outstanding Miss Mansfield Teen', complete with tiara and sash.
President Philip said: "I believe that this meeting represented the very best of Kirkby Rotary Club.To Ollie, Carol, the members and everyone who took part, my very sincere thanks."