Slam Jam Finals at the Drill Hall Lincoln
Thu 22nd June 2017 at 19.00 - 21.00
Slamjam is Lincolnshire's annual spoken word competition for young people. The Finals took place at the Driill Hall Lincoln on June 22nd.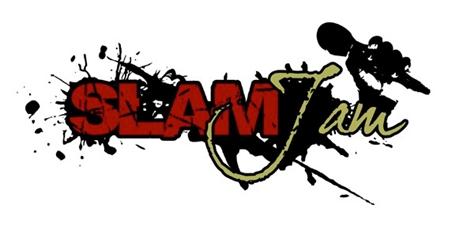 The final of the 2017 SlamJam took place on Thursday June 22nd at the Drill Hall in Lincoln with entries from schools across the East Midlands.
The overall winner and Key Stage 4 winner was Olivia Vergette from South Axholme Academy – her topic was "Happy Father's Day". Daisy Williamson also from South Axholme Academy won the Key Stage 3 group with her topic "Paper Where There Once Was Olive"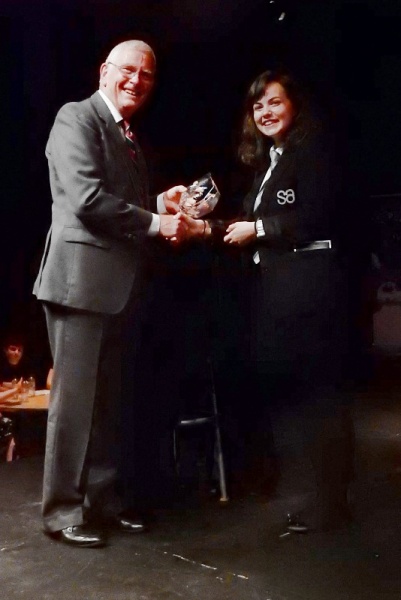 Olivia Vergette receiving the Tropy from Club President Mike Perridge
The judging panel was led by poet and performer Will McInerney
This was the eighth year that Lindum Rotary Club has run SlamJam in Lincolnshire. SlamJam has proved to be a great way to get students confident in writing and public performance.
SlamJam is a performance based writing competition for secondary school students. Choosing to write a poem, a story or a dramatic monologue, students consider the effect they want to have on an audience, and craft their writing accordingly. Then, with feedback from their peers, they rehearse their performance until it has the desired effect.
There are few rules: performances must last no more than 3 minutes; and no costumes or props are allowed. It is all about the quality of the writing, and of the performance. The process is ultimately competitive, but the journey is about the enjoyment of creative writing, and sharing it with an audience. It builds confidence - and its fun!
Organiser Chris Milnes said "Once again the quality of the entries this year has been outstanding. The range of topics ranged from the serious to the humorous. SlamJam is a powerful way of introducing students of all abilities to a variety of written genres, as well as giving them the unforgettable experience of performing their own work to a real audience."
The event is sponsored by Sills Betteridge and organised by Lindum Rotary Club together with Jan Kemp Consultants