Comic Relief
Fri 24th March 2017
Collection at Marlow Bridge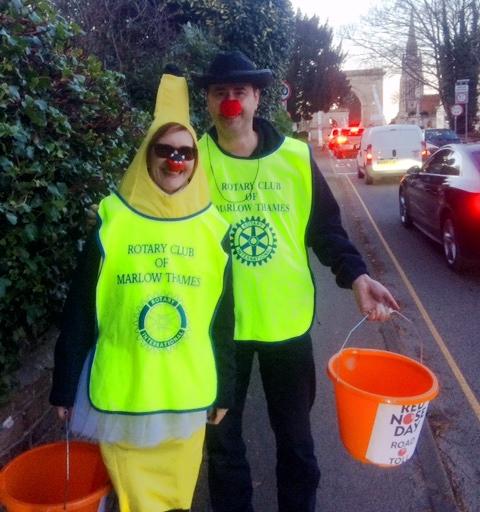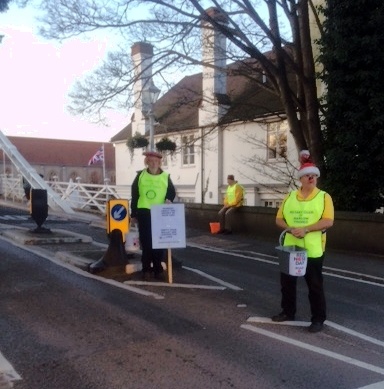 Marlow Thames Rotary Club collecting for Comic Relief raised £1,449 in just two hours from the generous people and workers of Marlow.
Not only was the weather kind on Friday evening but also the commuters crossing Marlow Bridge who contributed so generously, Donations also included seven US dollars, several Euros and a Tesco trolley token.
Our collectors John, Alan, Peter, Derrick, Sue, David and two Steve's enjoyed themselves so much they had to be dragged off the street when it got dark. A great effort by everyone - but who was the banana in a tutu? Also thanks to Marlow Rowing Club Bar for use of their facilities and to Mike Cannon for promoting the event on Marlow FM.