Young Chef Compeition
Young Winner from Farnborough College of Technology, Farnborough, Hants January 2018.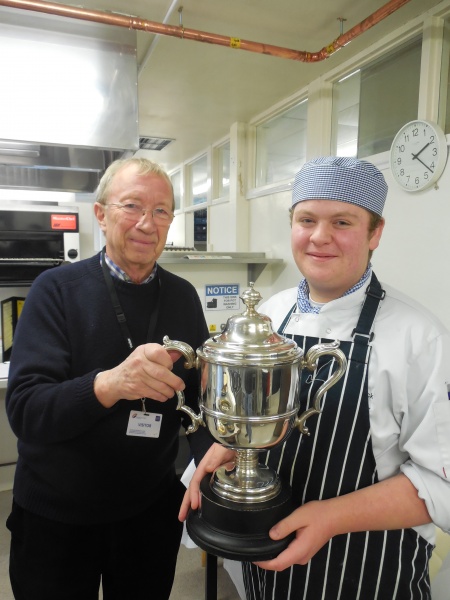 We had our annual Rotary club Young Chef competition on 10th December 2016 at All Hallows School, Farnham. The two students from Farnborough Technical College shown here are very happy to be going forward to the next round, the Rotary District 1145 semi final competition. This then leads to District, Regional and National Finals
This is one of the many annual Youth competitions, organised by Rotary clubs, inviting students, in full-time education, to participate. For further information please contact bmcclure0511@gmail.com.
Betty McClure
Club Youth Services