Planting Crocuses to highlight Polio Plus
In the autumn of 2016, the Club planted crocuses as part of a national campaign to highlight Rotary's polio eradication programme. In spring 2017 they came up to give a lovely show of purple.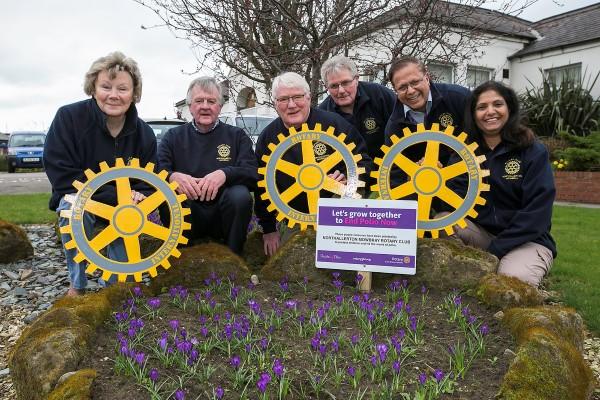 The Club completed it's programme of planting purple crocuses to raise awareness of the international Rotary effort to eradicate Polio - and to bring a bit of colour to the town! Across the country Rotary Clubs have set a target of planting 5 million crocus bulbs for spring 2017 and this target looks set to be exceeded. In Northallerton our Club completed it's planting at the entrance to the Friarage Hospital, including beds in the Zetland House garden, and at the Oak Tree Roundabout at the end of Leas Lane. In all we have planted approximately 10,000 corms towards the target.
The first group of hardy planters is pictured at the Friarage site planting session.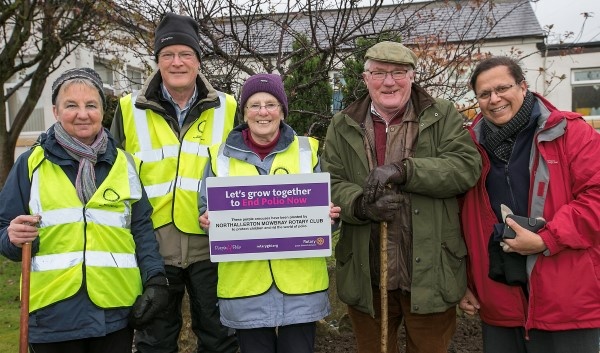 In March we were rewarded with a colourful show at both sites