Purple Crocuses for Purple Pinkies in Purple4Polio flowering
5000 Ruby Giants planted at West Mendip Hospital, Glastonbury, bring bright spring colour splash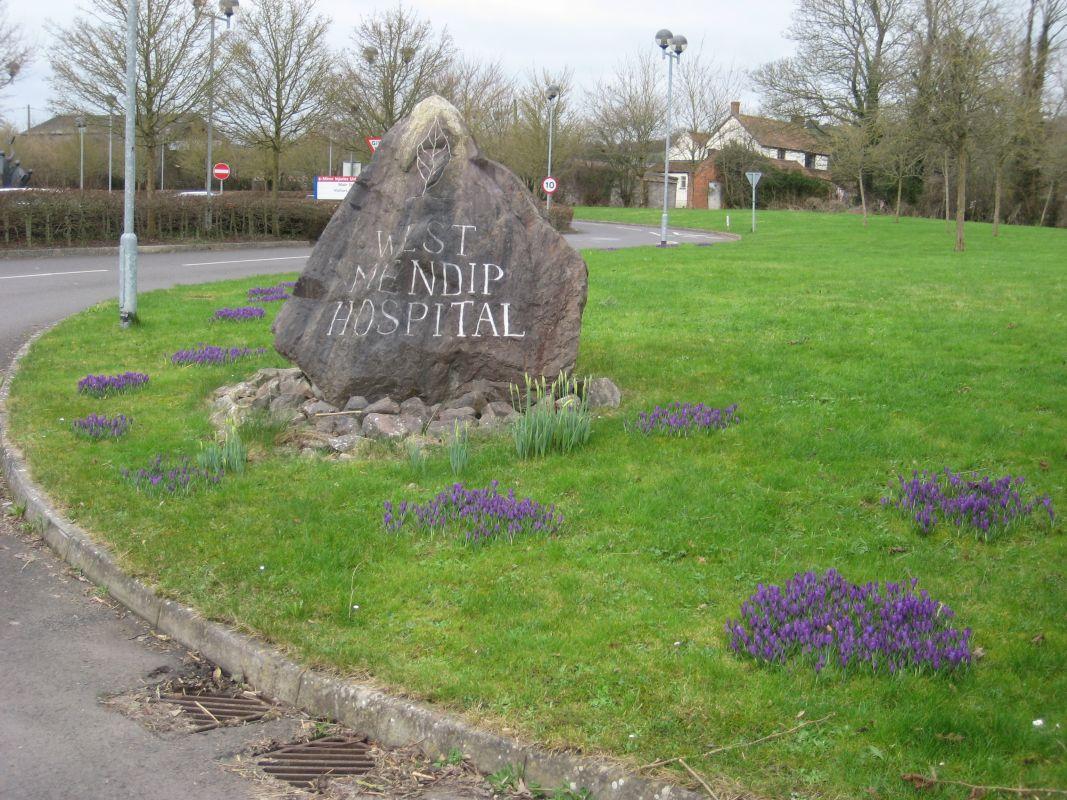 For over 30 years, Rotary throughout the world has been working hard to rid the world of polio – a terrible disease that can kill or severely disable children.
When Rotary started the campaign to eradicate polio, there were cases present in 125 countries worldwide, now just two countries remain polio endemic; Afghanistan and Pakistan. During that time, Rotary has helped immunise over 2.5 billion children and reduce the number of polio cases by 99.9%. The eradication of polio is tantalisingly close and Avalon Rotary is like most other clubs is working to finish the job.
Rotary in Great Britain and Ireland has partnered with the Royal Horticultural Society (RHS) to plant 5 million purple crocus corms (Ruby Giants) this November, which will flower in February 2017 to brighten up communities across Great Britain and Ireland. In Avalon's case we have planted 5000 at the West Mendip Hospital, Glastonbury, and our specialised spade wielding horticulturalists are pictured on completion of this back bending epic.
Why Purple? The purple crocus is a symbol of Rotary's worldwide campaign to eradicate polio, with its colour representing the dye used to mark the finger (pinkie) of a child who has been immunised. It costs just £1 to immunise five children and protect them for life.