Water Concert raises over £1,600
Sat 10th September 2016 at 19.30 - 22.00
Raise Your Voices Community Choir sings for Aquabox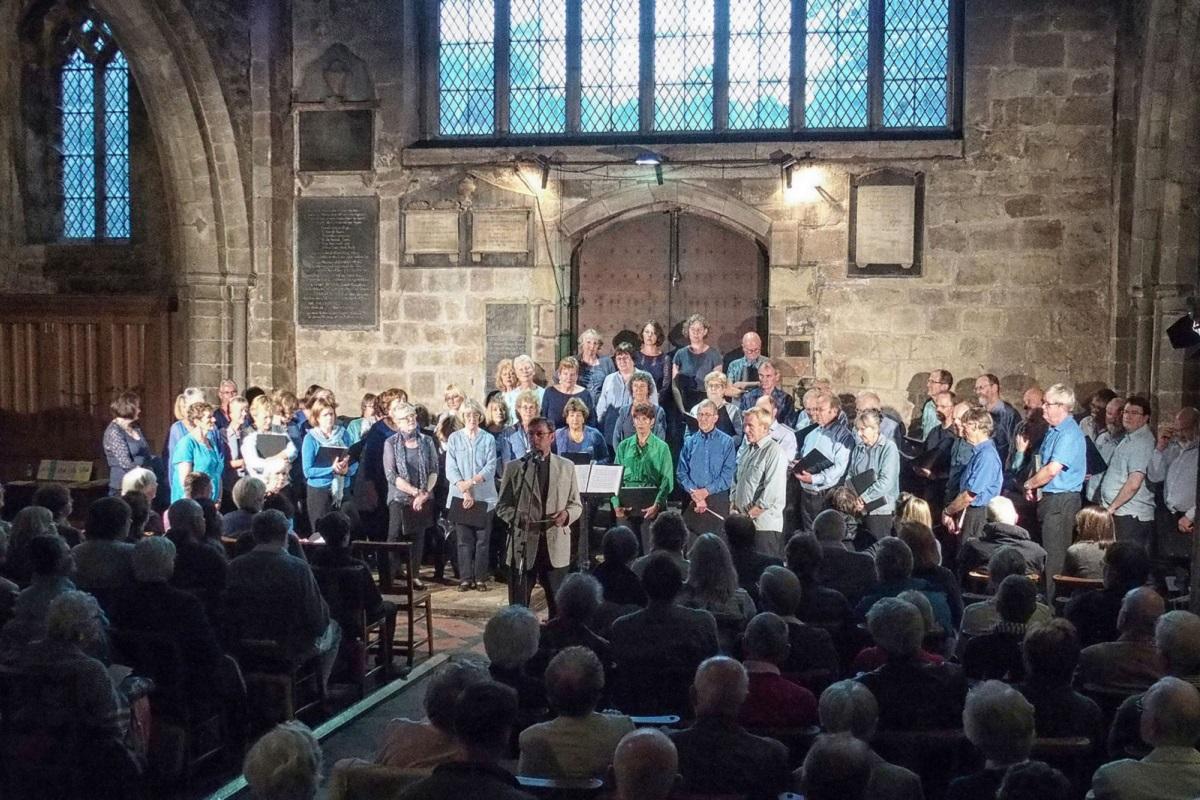 The Raise Your Voices Community Choir very kindly offered to stage a "water themed" concert in aid of Aquabox on the first Saturday of the Wirksworth Festival at St Mary's Church. The programme for the evening was inspired by water, with songs from New Zealand to Babylon, Croatia to Cuba and beyond.
We would like to thank the RYV choir and musical director Lester Simpson for all the hard work they put in over the last few months to create such a wonderful event, the staff at Traid Links who worked tirelessly to publicise the concert and all the volunteers who ensured that everything was set up on the night and it all ran smoothly.
The concert raised over £1,600 which is a fantastic achievement. As Aquabox Chair of Trustees Mike Tomlinson explained during the evening, Aquabox has launched its Autumn campaign to raise the funds to send a further 500 Aquaboxes to the displaced persons camps in Syria before the winter weather sets in. The proceeds from the Water Concert are a wonderful start to this appeal.
Picture courtesy of Phil Richards.
Thank you to everyone who helped make this concert such a success.