Present Young Citizen Award/Limekilns HeritageTrust - Limekilns pier
Tue 16th August 2016 at 18.30 - 21.00
Alex Hill & Craig Lindsay will address us. Prior to this the Young Citizen Award will be presented to Casey Anderson.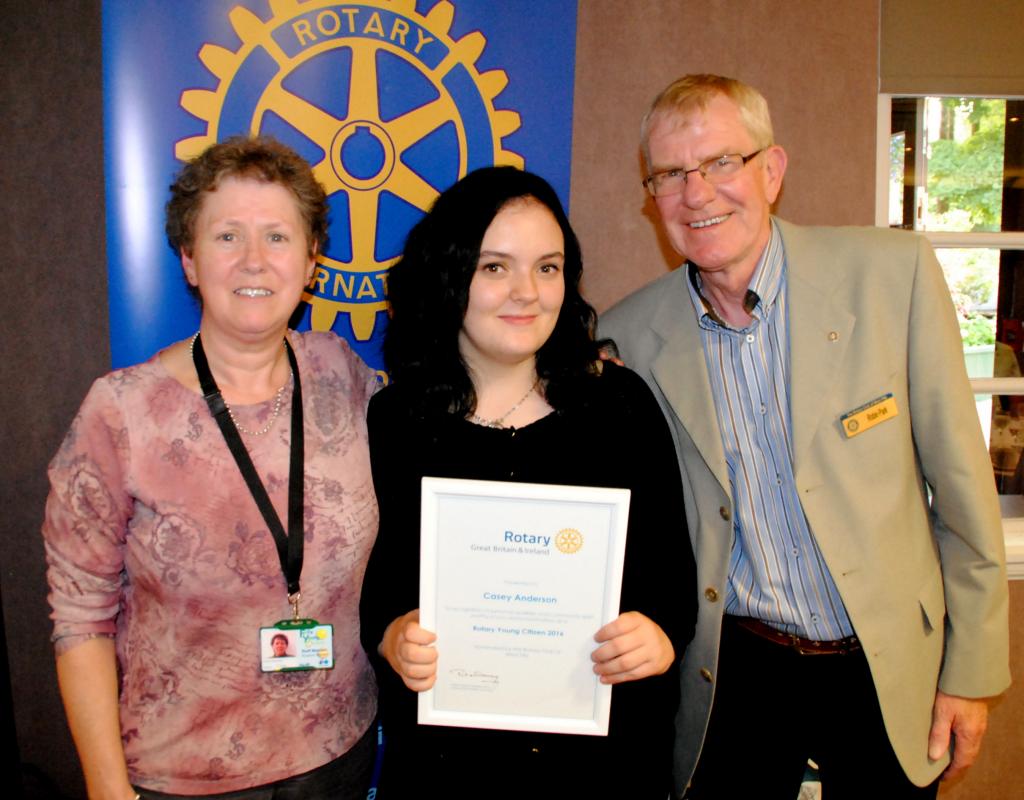 Rotary Young Citizen of the Year 2016
At this meeting, Casey Anderson, a pupil of Queen Anne High School, was awarded a certificate recognising that she has made a positive difference within our local community as a young carer. These awards are to showcase and celebrate the positive citizenship and important responsibilities assumed by many young people under the age of 25. Casey was accompanied by Rose Davis from Fife Young Carers who ably gave the members a taste of Casey's day to day responsibilities and the sacrifices which are required in caring for family members. Casey cares for both her grandparents and she has been a carer since the age of 8 years old. Casey came to the Club's attention as a result of Club members transporting local young carers to their Christmas Party where she came across as a particularly mature and pleasant individual beyond her years and is very deserving of this award.
The picture shows from the left Rose Davis, Casey Anderson and Rtn. Robin Park.
https://quik.gopro.com/v/lWQzmwrBmX/
Click the above link to get a 30 second taste of what was happening at this meeting