Well Dressing
Commemorating 100 years since the foundation of the Royal Air Force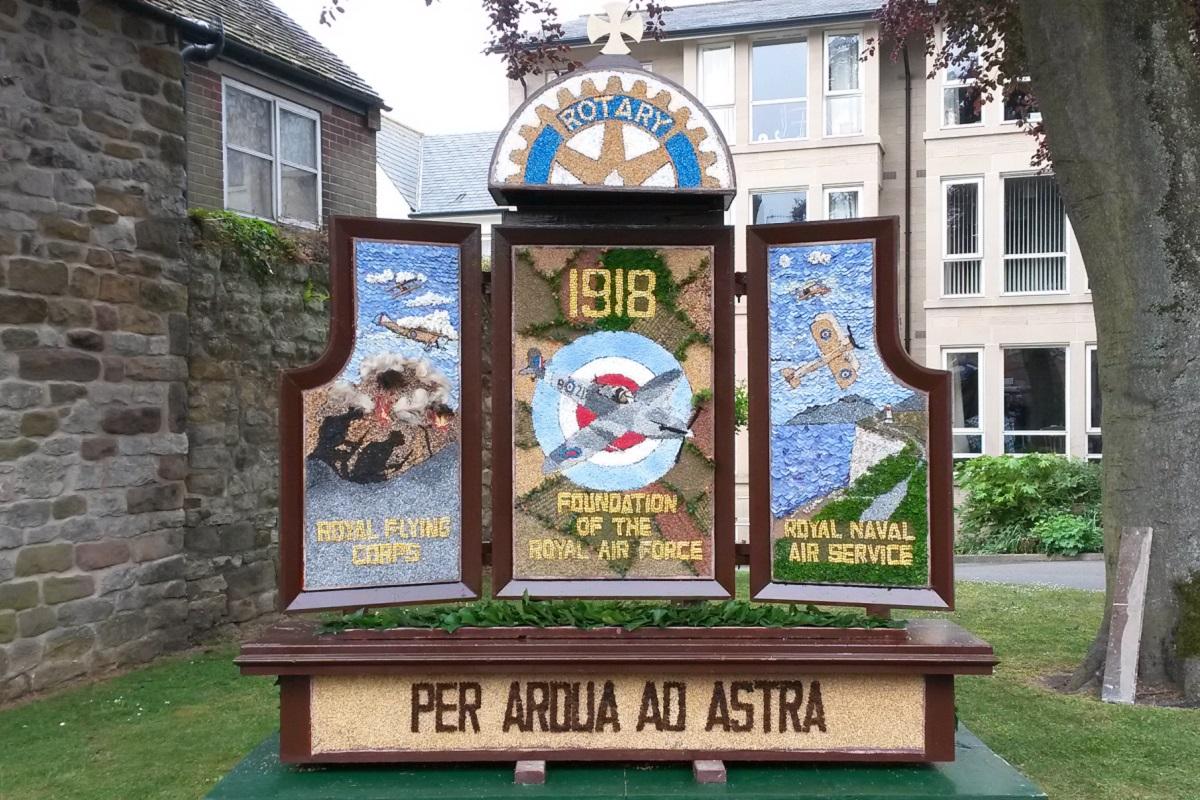 Well Dressing is a long-standing Peak District tradition in which wells are decorated with natural materials, such as flower petals, moss, fruit skins and seeds, to create very colourful and impressive designs. The tradition probably dates back to pre-Christian times as people gave thanks to the Gods for water.
Wirksworth has celebrated this custom since 1827 when the first piped water came into the town. It continues today as part of the Wirksworth Carnival celebrations in May and is a unique spectacle for locals and visitors.
For many years a dedicated team of Wirksworth Rotary Club members and their spouses and friends has designed and created a Well Dressing following different topical themes each year. In 2018 we chose to commemorate 100 years since the foundation of the Royal Air Force, combining the Royal Flying Corps and the Royal Naval Air Service.
Our Well Dressing in 2017 celebrated the 25th anniversary of the formation of Aquabox and in 2016 our chosen theme was the world-famous steam locomotive 'Flying Scotsman', which returned to steam on the UK railways that year.