DG Handover Lunch 2016
On Sunday June 26th, a lunch to mark Bill Campbell's induction as DG for District 1230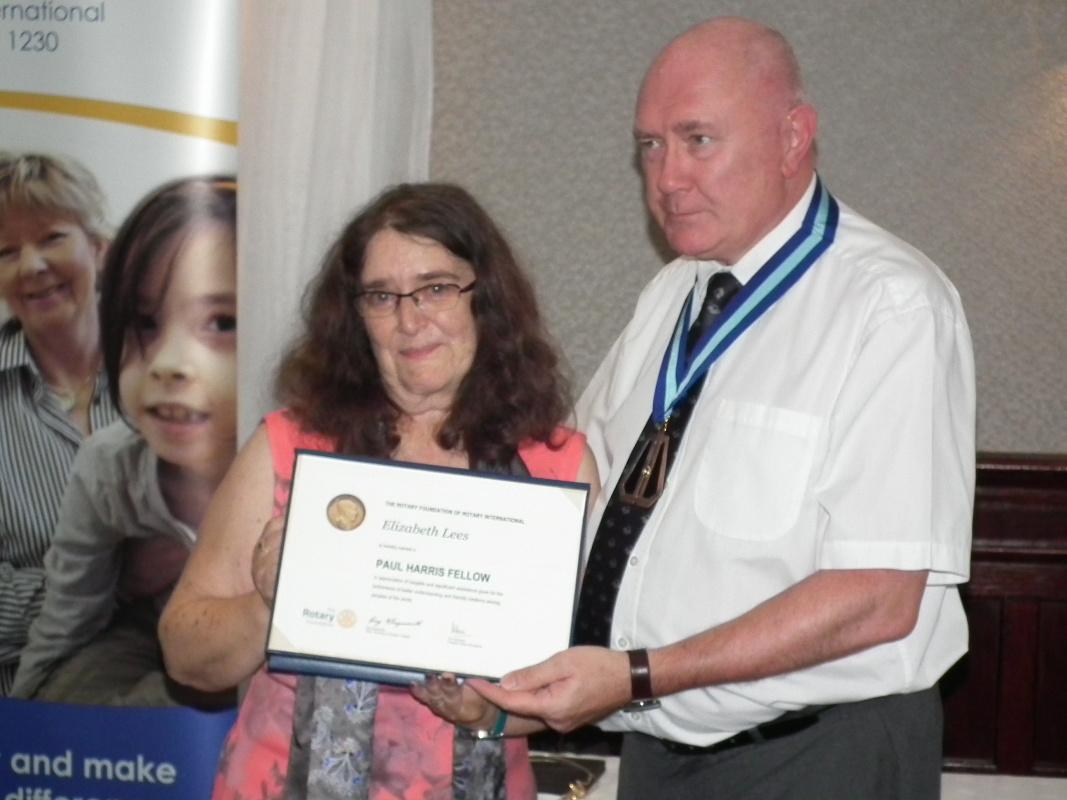 The District Handover took place in the Glynhill Hotel on Sunday 26thJune.
Acting DG John Waddell took charge of the proceedings and handed over the Chain to incoming District Governor Bill Campbell.
It was a day tinged with sadness due to the sudden loss of DG Andy Lees and PDG Roberta Gaitan during this rotary year. However, there were several trophies presented in their memory.
Andy Ireland, DG 1020, presented Liz Lees with a new trophy, a Quaich, on behalf of RIBI in Andy Lees memory. He spoke of his regard for Andy and his experiences shared with him on the road to becoming DG's in 2015/16.
The Quaich, The Andy Lees Memorial Trophy for the best club project, was later presented to Gryffe Valley Rotary Club for their Sensory Room Library project.
DG John also presented Liz with a Paul Harris award for her support of Andy, District 1230 and Rotary.
PDG Alex Blair had the pleasure of presenting Mariella Gaitan with a Paul Harris award, in appreciation of all she had done for Rotaract and Rotary and her constant encouragement and support for her mother, PDG Roberta, throughout her career in rotary.
Mariella then presented two new trophies commissioned by the District in memory of Roberta,These were arranged by Donald Macrae of Kays of Scotland and made of granite, like Kay's curling stones. These went to Renfrew Interact for the "Best Rotarct/Interact Project" and Kirklandneuk School (Renfrew) for the "Best Rotakids Project".
The "Club of the Year" Award was collected by President Ian Macpherson for the Rotary Club of East Kilbride. A great achievement for the club's 50th Charter Year and Ian's second term as president after 31 years.
Presidential Citations went to Barrhead, Glasgow North & Bishopbriggs, Renfrew Rotaract and Renfrew Interact.