Family Fun Duck Race
At Barton's Mill on 29th May 2017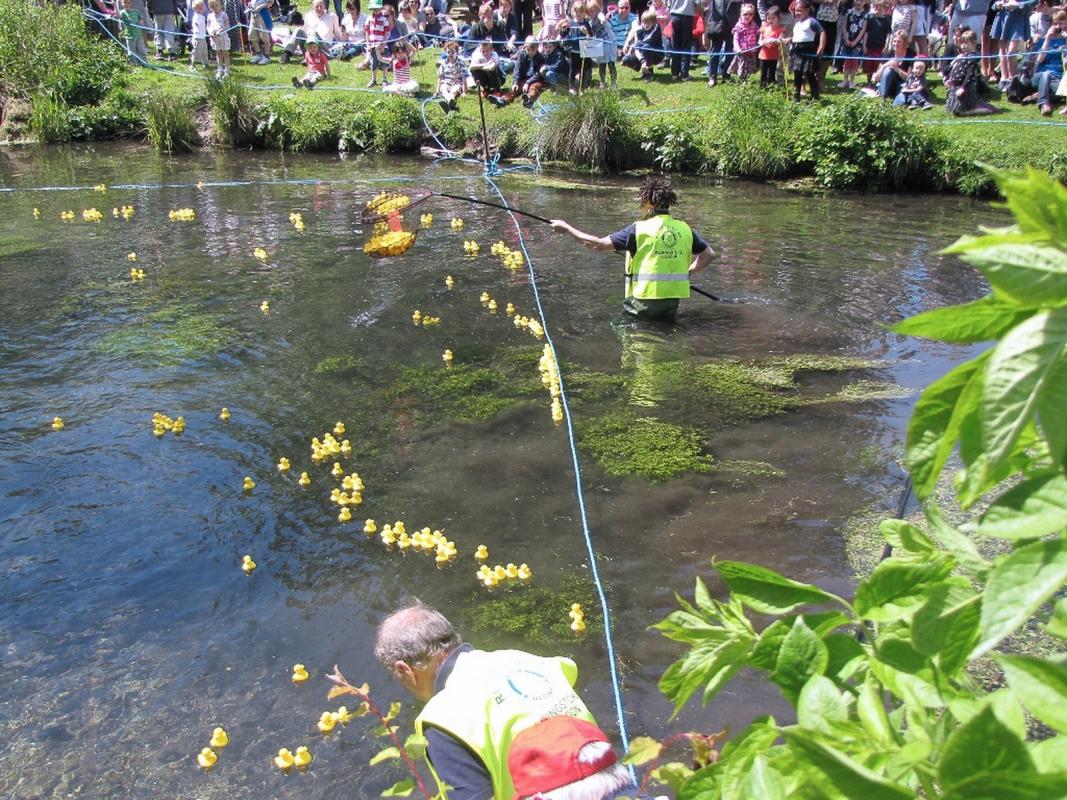 Every year the Rotary Club of Basingstoke Loddon runs a Duck Race, for charity, on the second Bank Holiday Monday in May.
The nominated charity this year is the Ark Cancer Charity which is raising funds to build a specialized Cancer Unit in Basingstoke. Most people in the area believe this is a very, very, worthwhile cause.
The Race is held on the River Loddon at Barton's Mill in Old Basing, RG24 8AE, starting at 1.30pm and finishing around 3.00pm. This is an ideal event for families to attend as children love the duck race and adults can have a drink or a bite to eat while the kids can enjoy facepainting, lollies and watching the yellow & blue ducks go down the river.
Each Duck is numbered and Duck tickets are £1 each. There are prizes for the winners of each Heat and a super first prize of "A Sightseeing trip in a Private Plane for 2 people" for the overall winner.
Other prizes include: A game of Golf for up to 4 people at Sherfield Golf Club, a large bottle of Baileys, bottles of wine, a watch and a Cool Box.
Please do come along and enjoy the fun!
Update
We raised over £1,100 for the Ark Cancer Charity !!
The Winners of Final Race: 1st - ticket 270 James, 2nd - ticket 286 Angie, 3rd - ticket 1035 Ian
Adopt a Duck (people who donated £1 to adopt a blue rubber duck ! ):
James Smith
Terence Monostori
Kathy Manley
Sarah Butler
Cerys Evans
Nicola Milmine
Owen Southern
Kacie Southern
Che Bicknell
Luca Bicknell
Helen Ireland
Natasha Flemming
Laura Manze-Coakley
Thomas Shorten
Shanun Briars
George Goodyear