Fun Race Night
Thu 17th March 2016 at 18.30 - 22.30
Information about our Race Night in aid of the Community Support Fund
thumbnail page
Information about our Race Night in aid of the Community Support Fund
Following on the success of last year's event, we held another Race Night on 17 March in the Kaleidoscope Café at Kilmarnock Campus of Ayrshire College, Holehouse Road.
The superb buffet was provided by the catering students of the College; and the races once again be run by Dave McGhee and family. Music provided by 'Anything Goes' was excellent.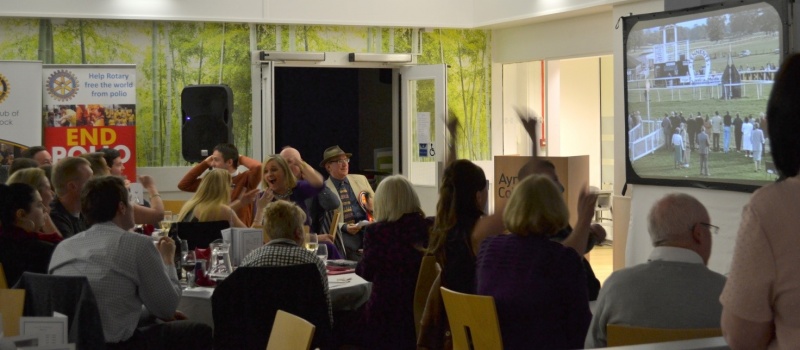 The funds raised will be used for the Rotary Club's Community Support Fund. This monthly award of £200 is donated to help small groups or individuals from our local area. Therefore the money will stay within our community.


Many thanks to all our sponsors and supporters. Great night had by all
and a little over £1600 raised for local causes.