Stroll for Stephen
Sun 10th April 2016 at 11.00 - 13.00
A Gathering to remember Stephen Chorley and to celebrate his life & support his favourite organisations - Rotary Foundation, SEAL & Perth Symphony Orchestra.
Stroll for Stephen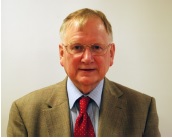 If you wish to donate, click the following link
Event date
10-April-2016 11:00 -
10-April-2016 14:00



The focal point of the Gathering will be Kirkgate Park. There will be a caravan parked there with light refreshments from 11am to 2pm.
We will stroll together & share recollections of Stephen's life & his contributions to so many spheres of society.


Wander around Kirkgate Park & Kirkgate Point





Walk from Kirkgate Point to Mary's Gate (1.5km one way)




Walk from Kirkgate Point to Burleigh Sands (2km one way)




Walk to Loch Leven's Larder (4.5km one way)




Walk the full circuit of the loch (21km; allow 5-6 hours)




Cycle the circuit (2-3 hours)

Please join us at some time between 11am & 2pm at Kirkgate Park.