Interact at St Mary"™s School, Bexhill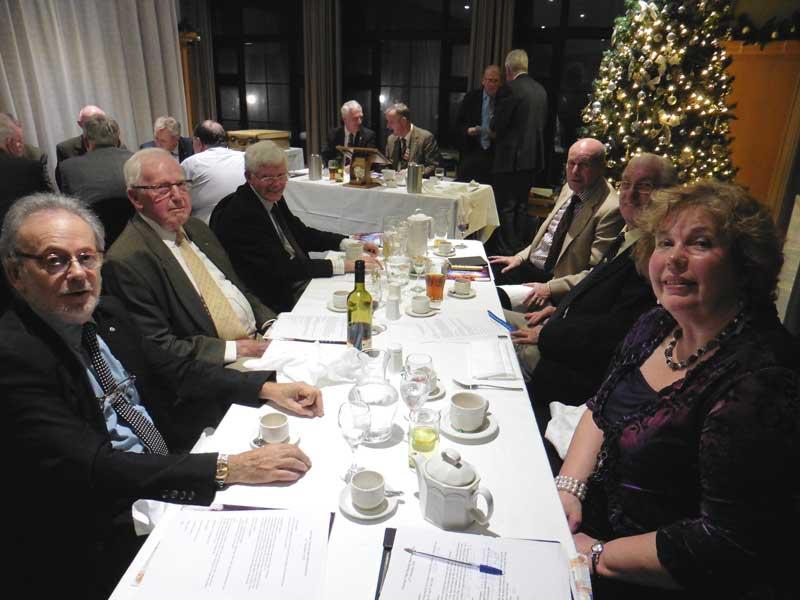 The Interact Club at St Mary's School in Bexhill resumed in September with the start of the new school year under the coordination of Rotarian David King. Ten members were present, four of whom were new. Harvey Duncan was elected president following on from his acting president position at the end of last term. Other officer and council posts were also filled. The club also considered what they would like to see in their programme for the coming year. The November meeting saw 25 members and other pupils from the school listen to Rotarian Peter Styles, a recently retired optician, giving a presentation about "The Workings of the Human Eye", a subject which fascinated those present. Peter explained how the eye worked and took a number of instruments with him to show how different forms of vision could be corrected. The highlight for some of the audience was to wear and try some of the different forms of testing equipment.
After Peter's talk and the guests had left, the rest of the meeting was spent in decorating and filling the "Love in a Box" shoe boxes. Some sixteen boxes were wrapped in Christmas paper and filled with toys, mostly donated by Rotarians, appropriate to various age ranges. The job will continue at the next meeting.
"Love in a Box" is organised by Eastbourne based charity "Mustard Seed Relief Mission" .The aim of the charity is to give some joy and happiness to disadvantaged children in the Ukraine and Moldova at Christmas by presenting them with a toy-filled "Love in a Box". The charity is supported by churches, schools, businesses, Rotary and many other organisations.
St Mary's is a school and college providing residential and day school to young people who have speech, language and communication difficulties, some of the pupils having complex needs. Rotarian David King has been involved with coordinating Interact, which is based on the fundaments of Rotary, at the school for a number of years.