Sports Officer
On this page you can find details of the sports we take part in. Remember; It's all about winning and not taking part....unless we lose!!!!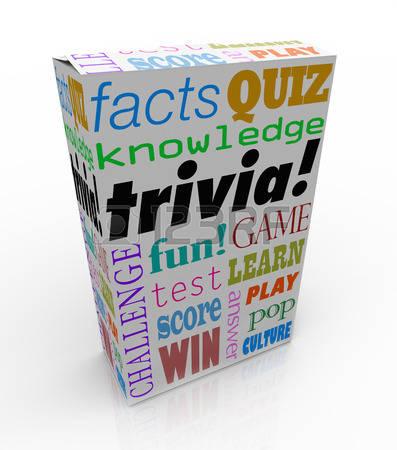 Rotary Quiz
The club took part in the first round of the Rotary Quiz on Wednesday 19th October. The opposition were Colne Noyna, with the event being held at the Admiral Lord Rodney pub in Colne. The team (consisting of Ann-Marie, Bernard, Kieron and Bob) were ably supported by Graham (timekeeper) and Liz (scorer). Questions covered a wide range of subjects, including general knowledge, music, history, geography, literature and science and nature.
The team got off to a slow start, with Colne building up a significant lead early on. Despite recovering in the later rounds, we were unable to bridge the gap and Colne deservedly won by 69 points to 56.
A good time was had by all – and we learned many new things about cocktail drinks, mayonnaise and musical instruments (amongst other things). Thanks to Colne Noyna for their hospitality and best wishes to them in the next round.
A footnote for all lovers of real ale: The Admiral Lord Rodney is worth looking at. It had no less than ten real ales on tap! The people in the pub were also very friendly and the food was good (very 'meaty' meat pie). So – if you can get someone to drive you there and back – it is certainly worth a visit.
Ten-Pin Bowling Competition
Great sporting events come in many shapes and forms. Many will recall the 'Thriller in Manilla' and the 'Rumble in the Jungle'. Thursday 10
th
November saw an even more memorable event – which will go down in history as 'A Game in Burnley'. This was the ten-pin bowling match between Great Harwood and Rishton Rotary Club and Pendle View Rotary Club – a real clash of the Titans!
The match took place at MFA Bowling in Burnley. Our team was made up of Graham, Kieron, Ken, Les and Bob. Before the actual competition took place, a practice game was held. It was a good job this was just a practice! It did not look good – regular visits were made to the gutters at the side of alley and our rustiness was there for all to see.
However, things changed dramatically when the actual competition started. Thanks to a truly superb team effort, we were able to score 526 points (over a hundred more than we had done in the practice). Pendle View scored 415. So, in the end, victory was achieved.
Many thanks to the team from Pendle View for their part in ensuring it was a pleasant evening. Congratulations to Garry from the Pendle View team for achieving the highest individual score of 144 points.
Now onto the next round!!