NIGERIA'S 1-YEAR MILESTONE-NO POLIO CASES
Nigeria has gone 12 months without any cases of polio - but the immunisation MUST carry on to complete the task and eliminate polio forever.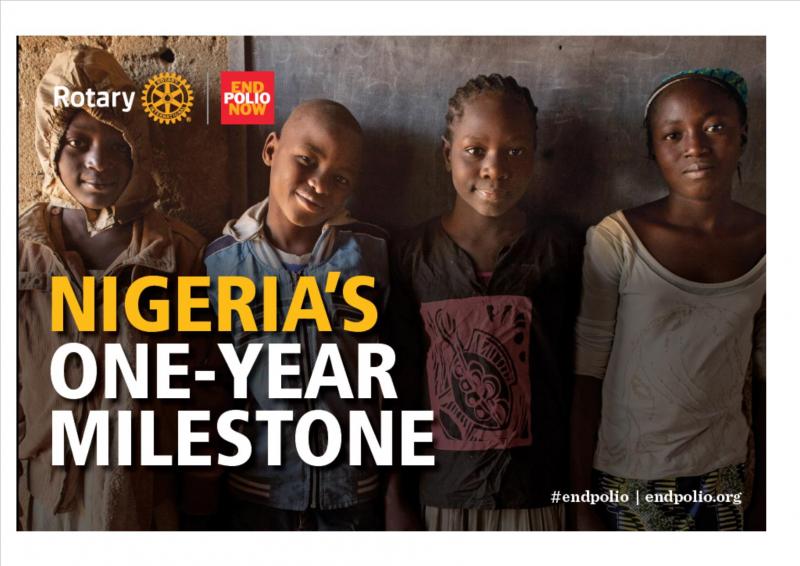 Rotary has given more that $200 million to polio eradication efforts in Nigeria.
See more detail
here
and please watch the short video clip below.
We WILL end Polio FOREVER with your help.
A very significant milestone!