Social
We have time to have fun!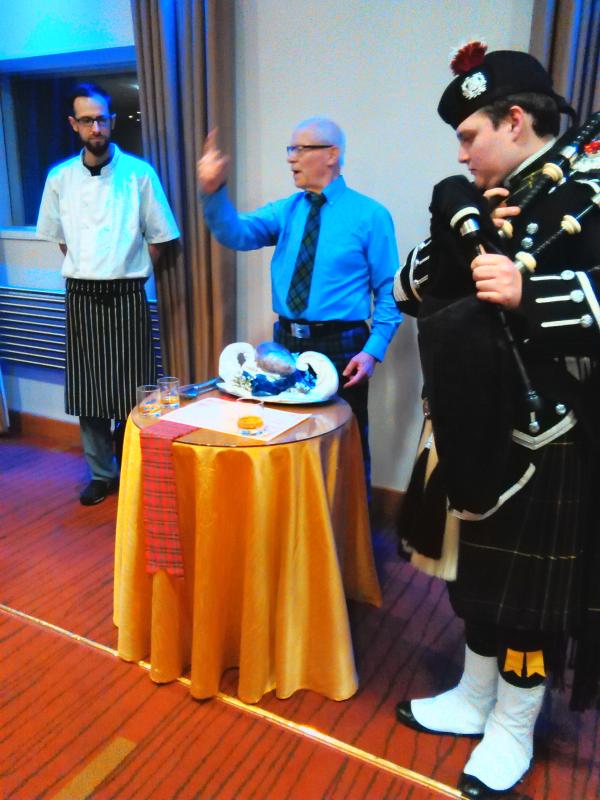 This is Bill addressing the Haggis at the Burns Supper - we had a wonderful time!

The next big event will be when the new Rotary year starts in July, as a new President starts with a celebration for everyone.
Then, in October, there will be the club's longstanding International Evening to welcome foreign visitors to Scotland and this year it will have a Hawaiian theme.
Well, it's true, we like to have fun as well as doing our bit for the community and beyond.

Other social events include finding new cafes for coffee and cake, attending (and planning) concerts and visiting friends in other clubs (not just Rotary - members have a very wide range of interests and an even wider scope of friends).