International and Foundation
Rotary Club of Cambridge Sawston is actively involved in a range of activities designed to help people in need throughout the world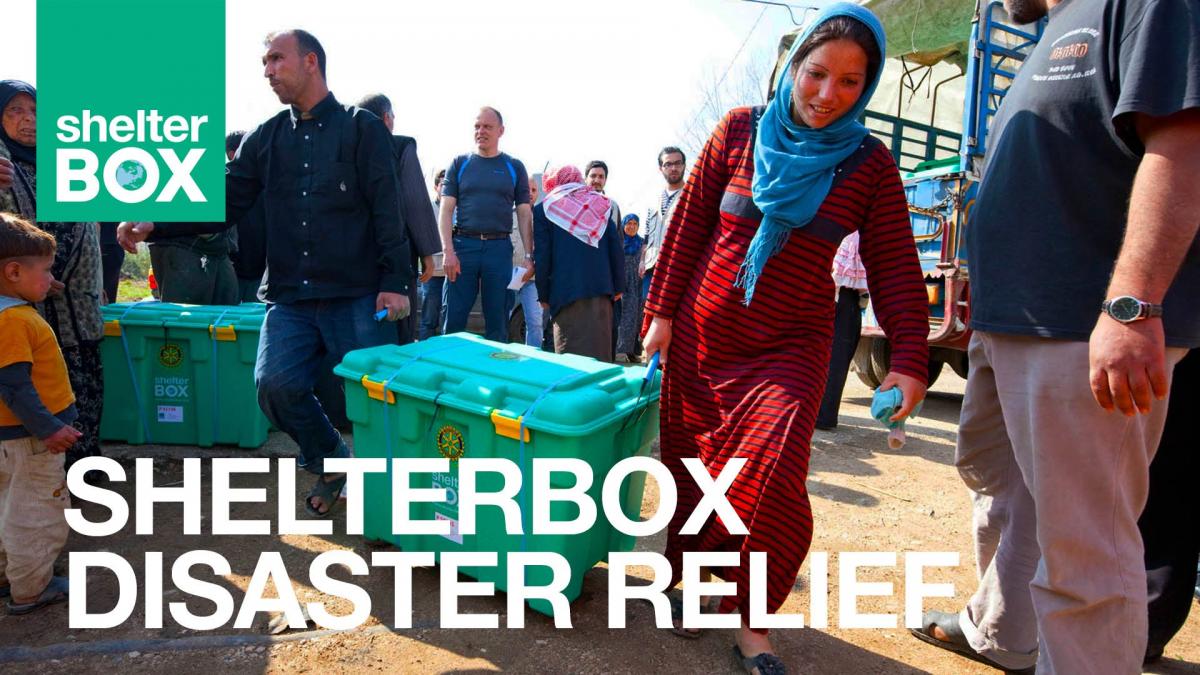 Rotary International
Rotary members carry out a range of international programmes and activities designed to reach out to people in need throughout the world. In many countries, thousands die of starvation and from diseases that could be prevented by clean water, proper sanitation or medicines. Children often become adults without having access to even a basic education, so without books, they cannot learn to read.
Rotary members use their skills and links to clubs in other countries to alleviate some of the main causes of death, illness and deprivation. Projects include programmes aimed at:
Eradication of poverty, hunger and malnutrition

Improvement of water supplies and sanitation

Reduction of child mortality

Control of diseases

Achievement of education for all
Our Club
Together with other Cambridge Clubs, we have made a significant contribution to victims of overseas disasters in recent years. Some of these include:
Shelter and water boxes for the Nepal Earthquake and Haiti Appeal

Tsunami Disaster Appeal

'Hope and Homes for Children'
Other projects that we have been actively involved in are:
Nyumbani Project in Kenya - an orphanage near Nairobi that looks after 350 AIDs infected children

Sierra Leone - a Rotary financed medical centre in Freetown

Thanks for Life - a major initiative by Rotary, designed to eradicate polio
Rotary Foundation
Rotary has its own international charity - the Rotary Foundation - that donates more than £30 million annually to international educational and humanitarian programmes and grants scholarships to about 1,000 university students to study in another country. In GB and Ireland, more than £2.27 million is raised every year towards the Foundation and we contribute to that from our own fund raising efforts.
Watch the short video below to see how Rotary Foundation improves peoples lives around the world
Ambassadorial Scholarships
About 38,000 men and women from about 100 nations have studied abroad through this scheme. Today it is the world's largest privately funded international scholarships programme with about 800 students. The programme sponsors several types of scholarships for undergraduate and graduate students as well as for qualified professionals pursuing vocational studies. While abroad, scholars serve as goodwill ambassadors to the host country and give presentations about their homelands to Rotary clubs and other groups.
Purple 4 Polio
Did you know that Rotary has been at the forefront of the fight to end polio since the 1980s when it helped launch the Global Polio Eradication Initiative. Now, the Purple 4 Polio campaign has been launched in a final effort to rid the world of Polio once and for all.
Our Club
East Anglia attracts students from around the globe so we regularly get visits from those studying at both Cambridge University and Anglia Ruskin University.

To find out more about the Rotary Scholars we've supported, visit the Rotary Scholars page.
To find out more about how Cambridge Sawston Rotary Club is supporting the latest Polio campaign, visit the Purple 4 Polio page