Community and Vocational Service
Rotary Club of Cambridge Sawston is very active in a range of Community and Fundraising activities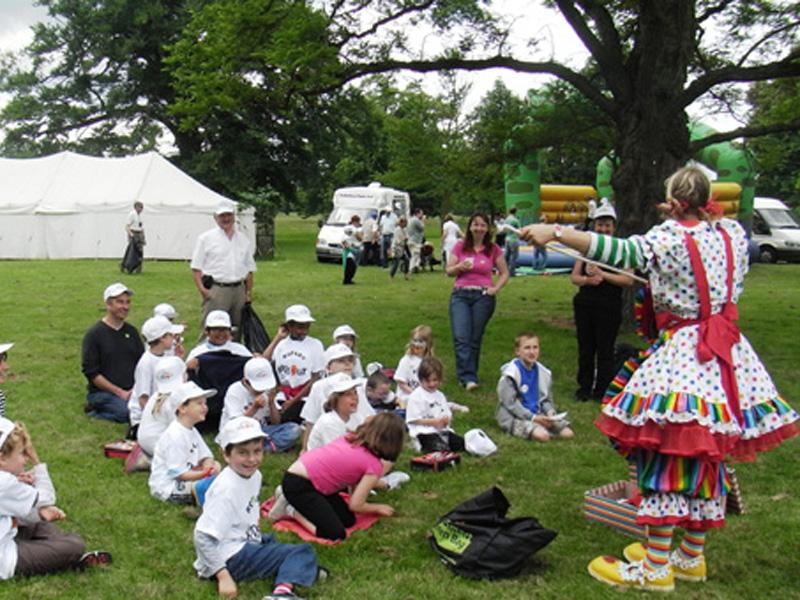 Sawston Fun Run & Walk
We organise and manage this major event that has since 1986 donated over £397,000 exclusively to local charities. It is recognised as one of the largest community-led charity events in the region and this year's Fun Run was extra special, as it was the event's 30thth Anniversary. Results aren't yet in, but it's estimated that the cumulative amount raised will exceed a staggering £400,000.
For further information visit the Sawston Fun Run page and our separate website www.sawstonfunrun.co.uk
Kids Out
We organise a special day out each year at Wimpole Hall for disadvantaged children. Eight local Rotary clubs including the Sawston District club provide a whole range of entertainment for them lasting throughout the day.
For further information visit the Kids Out page
Gardeners' Question Time
We organise, together with Scotsdale's Garden Centre management, a local version of the popular radio gardening programme. We normally attract over 150 members of the public and Rotarians who shop at leisure and receive a 10% off all purchases as well as attending the 'Question Time' session with well known garden specialists. In 2009 we raised £2,000 it was in aid of MAGPAS; the Cancer Care unit at Scotsdale's, BBC Radio Cambridgeshire Trust Line and our own charity account. Click here to view a recent event.
Sawston Christmas Fair
An annual feature of Christmas in Sawston is a 'late night shopping evening' when the club joins the local community in turning the High St. into a hive of festive fun. We have managed a barbecue, run bottle stalls and raffles - all of which help us to raise about £300 each year for our charity account that we disperse to local causes.
BBC Children in Need collection
We support this national appeal every November by manning a number of collection points at Cambridge supermarkets and Scotsdales Garden Centre and regularly collect over £2,000 per annum. Given a chance, some of us don Pudsey regalia or attract attention in other ways!
For more information, visit the BBC Children in Need page
Remembrance Day Parade in Sawston
For more information, visit the Remembrance Day Parade page.
Sawston Village Fete
We support the local community through our strong links with Sawston Village College and as organiser of the Sawston Fun Run event.
For more information, visit the Sawston Village page.
Rotary Ride for Prostate Cancer - Father's Day Bike Ride
Vic Starkey, club Rotarian gets on his bike for a 50 mile trip around Cambridgeshire to raise funds for Prostate Cancer.
For more information, visit the Prostate Cancer page.