Rainhill Beer Festival 2017 - Rainhill Recreation Club
Rainhill Beer Festival - 9th - 11th November 2017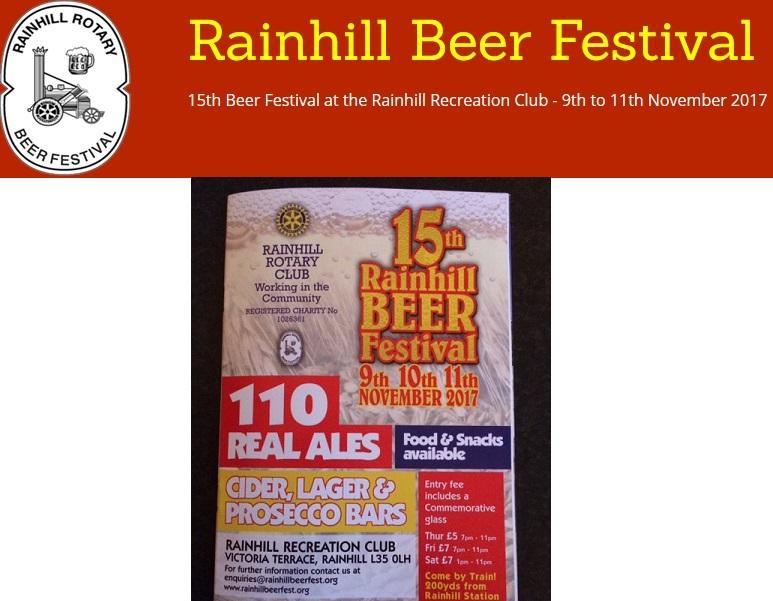 Rainhill Beer Festival pictures have been uploaded for you to browse, click here to go to the Gallery on the Beer festival website

The 2017 Rainhill Beer Festival is now taking shape with preparations well under for our 15th Beer Festival.
As always we are looking for sponsorship for the 2017 event and we expect a wide range of beers, ciders, lagers along with the sponsored Prosecco bar, to be on offer once again this year.
The ongoing efforts of Rotary members and friends of Rainhill Rotary is paramount to making the event a success and the Beer Festival committee would like to thanks all supporters of the event in advance.
For up to date details on this years event and sponsorship opportunities, Click here to link to the Rainhill Beer Festival site which will be updated during the coming weeks.