Talking Newspaper recording
Tue 30th June 2015
Ever fancied yourself as a news reader...now's your chance!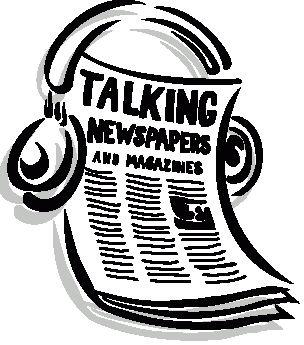 We make regular visits to Galloways to support them by offering our news reading services for audio recordings. Not only does this benefit local visitors to Galloways, the newspaper recordings are available across the nation through a network of services to the blind associates.
So if you think you'd like to give it a try, clear your throat and give Steve Tozer a call for more information on how you can get involved and help out.
Galloway's Society for the Blind was established in 1867 and since then has evolved and developed to provide a range of services to over 7000 Blind and Partially Sighted people across Lancashire and Sefton and a range of talking newspapers available nationally.
Operating from four Sight Advice Centres and with support groups throughout various towns and villages, the Society strives to reach out and provide an accessible local service. We pride ourselves on being big enough to cope but small enough to care.