Re-shuffle at the top!
Congratulations to new Swindon President Michelle Leighton, SVP Ian Sharpe ......also to new Secretary, not pictured, Ian Dobie. Have a truly fantastic year Michelle, Ian, Ian and Ian...!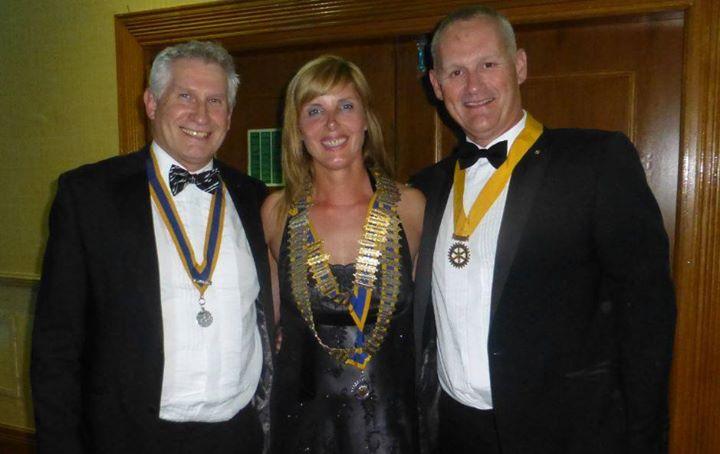 Due to the sudden resignation of our Senior Vice President, Michelle Leyton (our current Junior Vice President) gallantly 'advances' one year to take his place.
Michelle also persuaded Ian Sharpe to take over as Junior V P
Our thanks to them both for 'rallying to the call'
President Nigel hands the SVP 'chain' to Michelle (She looks happy!)