Sherborne Classic & Supercars 15th July 2018
Classic cars, supercars, American cars, Hot Rods and dragsters, tours, autojumble, and much more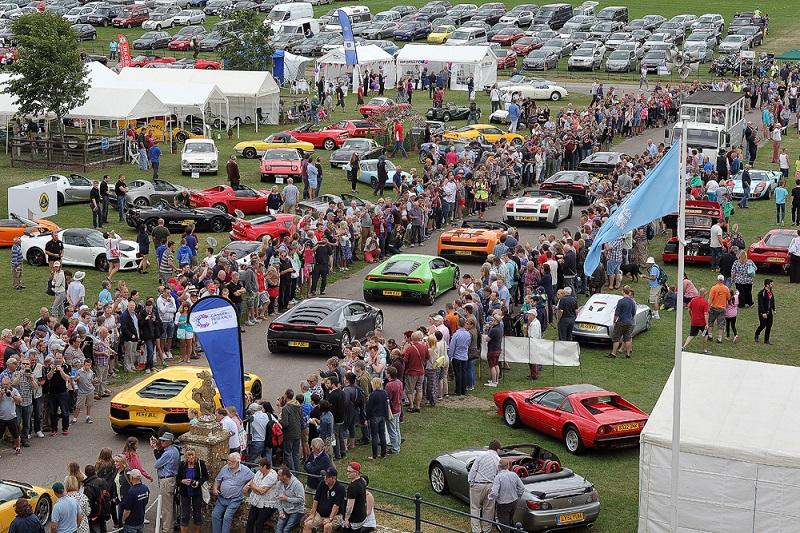 15th & 16thJuly 2017 - Classics and Supercars becomes a two day event
2,000 classic and supercars on display, in the beautiful grounds of Sherborne Castle, over 10,000 visitors with over £50,000 raised for charity. This was Classic and Supercars 2016.
This event is not only a major fundraiser, but is also a highly popular and growing event, so in 2017 it will be a two day event, with even more to interest and excite both exhibitors and spectators.
To ensure the effective running the event, we will be joined by the Rotary Club of Brue Valley to assist with the planning, organisation and on the day support of this great event. This is a truly collaborative event between Rotary Clubs.
Check out our web site for more details about Classics at the Castle.
---
---
---

Classics at the Castle 2014
The Classics at the Castle annual event was acquired by the Rotary Clubs of Sherborne Castles and Yeo Vale in 2014, and in that year raised 15,000 for its chosen charities, Prostate UK and Parkisons UK.
This was the 11th year this popular event had been held at Sherborne Castle and with over 1,200 vehicles on display, it is clear that the event is set to grow and grow. Working with the previous owners of the event our two clubs are able to contribute additional expertise and energy to the event, providing a great day out and raising significant funds for it's chosen charities.