Rutherford's Young Chef Competition
Young Chef 2014 winner Charlotte Hyland with Vocational Committee Chairman Michael Blakey
Charlotte Hyland of Bottisham Village College was the winner of Cambridge Rutherford's Young Chef Competition held at Cambridge Regional College on 19 November 2014. Judges Andrew Wilson, Catering and Conference Operations Manager at Queens' College and Graham Taylor, Chef Lecturer at Cambridge Regional College, awarded first place to Charlotte for her menu - Smoked Mackerel Pate, Pan-Fried Salmon Fillet with Dill Sauce and Espresso Chocolate Pot. Chessie Sharman of Swavesey Village College was awarded second place.
Cambridge Rutherford thank Cambridge Regional College for their help in staging the event and for providing the wonderful kitchen facilities for the contestants to experience. We also extend our thanks to the two judges for their time and expertise and to Rutherford member Paul Gibbs for organising the competition.
The event was concluded with around 40 members and partners enjoying an excellent three-course dinner prepared by CRC students, led by Graham Taylor, at the CRC Park Brasserie.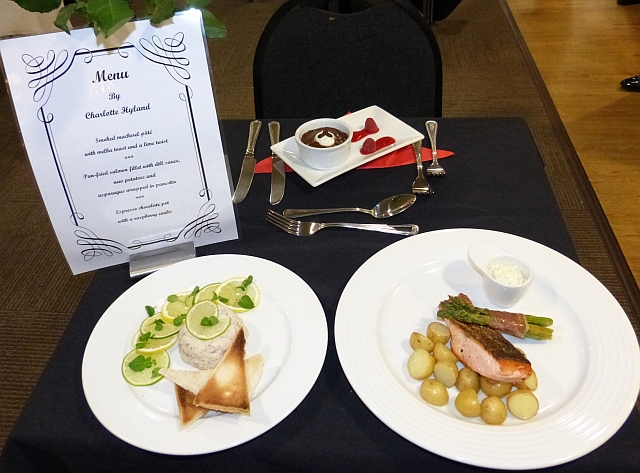 Winner Charlotte Hyland's menu dishes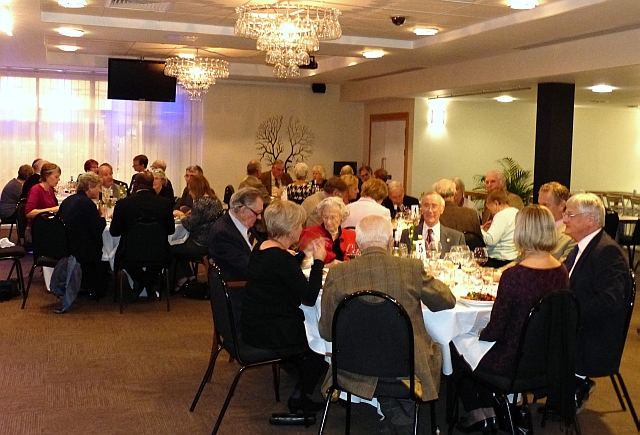 Club members dining at The Park Brasserie