Rotary makes a difference.
To Join Brentwood Rotary your local worldwide organisation making a difference.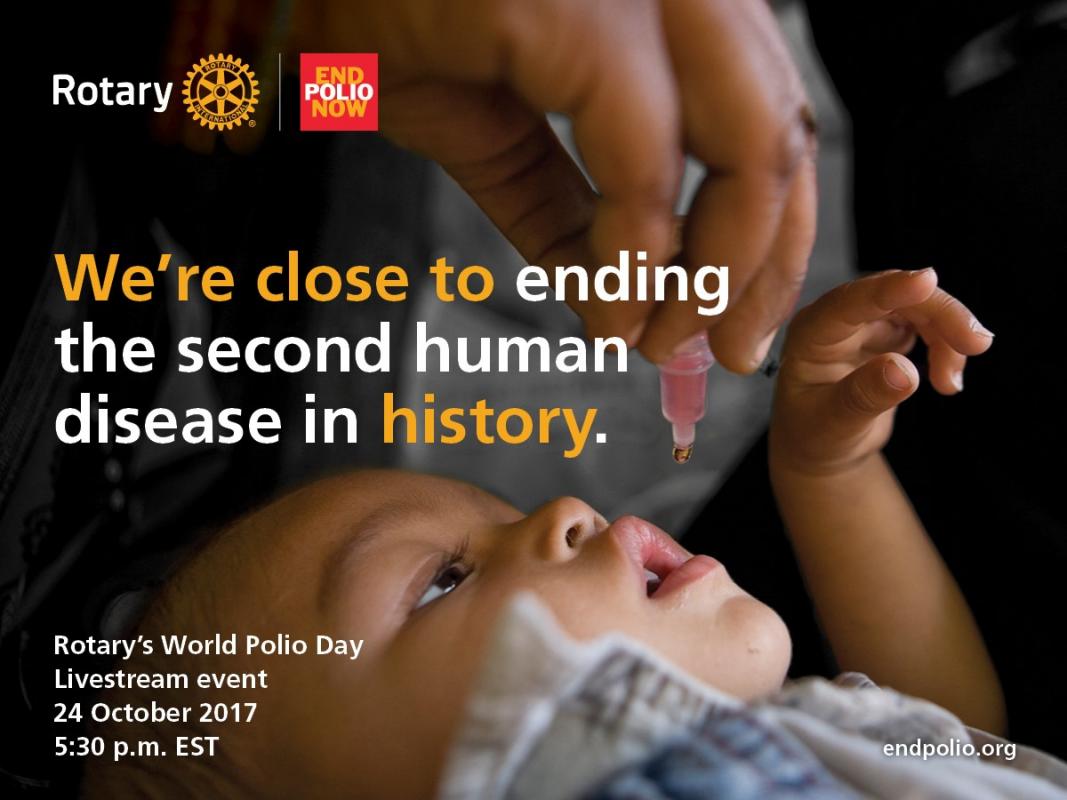 World Polio Day – 24th October 2017
In recognition of the 5th annual World Polio Day and to raise awareness about the eradication of this killer disease there is a day of events planned at the Queen Elizabeth Olympic Park in London. Members of Rotary Clubs will be coming together to plant 30,000 crocus corns in the park and the event will be attended by Purple4Polio Ambassadors Ade Adepitan and Julia Roberts, along with a host of other guests. http://www.talk-tourism.co.uk/rotaryinthepark.htm
The 5th annual World Polio Day – co-hosted with the Bill and Melinda Gates Foundation. Catch the live stream around the world – sharing progress on the road to polio eradication.
End Polio Now
Polio is an ancient disease that has plagued the world for far too long. But for the first time in history, we are on the brink of eradicating the disease forever.
Right now the disease is endemic in only three countries – Nigeria, Pakistan and Afghanistan – a testament to the hard work and dedication of thousands of polio workers around the world.
But to end it for good, we need One Last Push.
Rotary Clubs across the world are gearing up their fund raising and awareness initiatives to be part of that push.
We will be selling Crocus buttonholes locally so that people become a walking advert for the campaign. The crocus was chosen as the purple colour matched the dye painted on the fingers of children that had been immunised
At least one Polio Bear was given to each Rotary Club to raise awareness about Polio. Our bear took to travelling to Africa and was left in the safe hands of a school just outside Kampala.
Wilkin & Sons Ltd is also helping rid the world of polio. They have produced pots of jam and the £2.00 donation for the jam will go towards the £1m target to End Polio Now. One of our members provided everyone with a pot of jam and challenged them to enjoy the jam and then fill the jars with coins – a further contribution. With the matching scheme from the Gates Foundation, that £1m can become 3, meaning donations will change even more lives.
The Polio Pot – a long running scheme for many clubs across the UK – is a regular feature at our Club. At our weekly meetings the polio pot is passed between members and the contributions of small change, all go towards meeting the £1m target.