Help Us Eradicate Polio
To Join Brentwood Rotary your local worldwide organisation making a difference.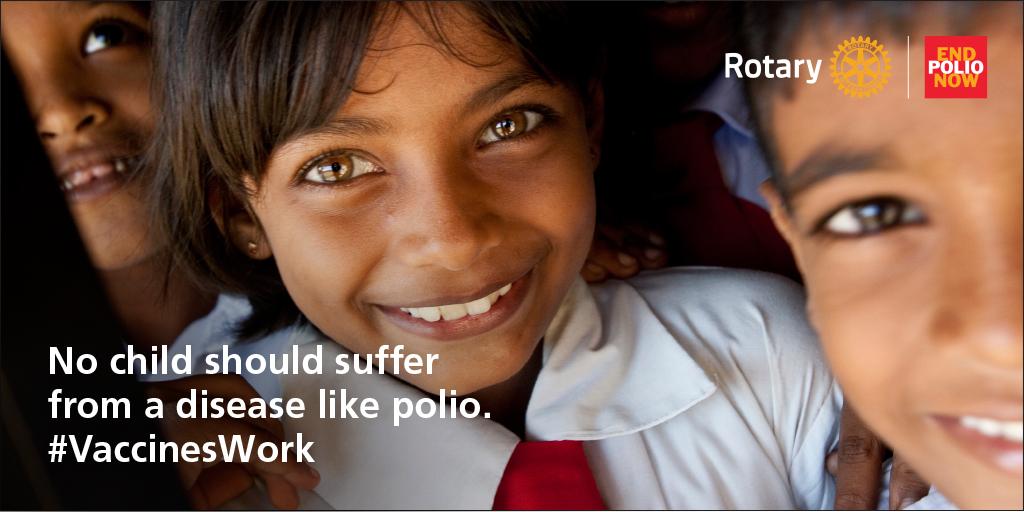 Whilst tremendous progress has been made, the final steps on any journey are often the some of the hardest and 2018 has been far from easy. To date there have been 14 wild poliovirus cases this year and positive environmental samples show that we cannot take our foot off the accelerator.

Significant challenges lie ahead in the battle to eradicate polio and that is where our members, People of Action just like you, can really make a difference.