Rotary and Macmillan in our Community 2017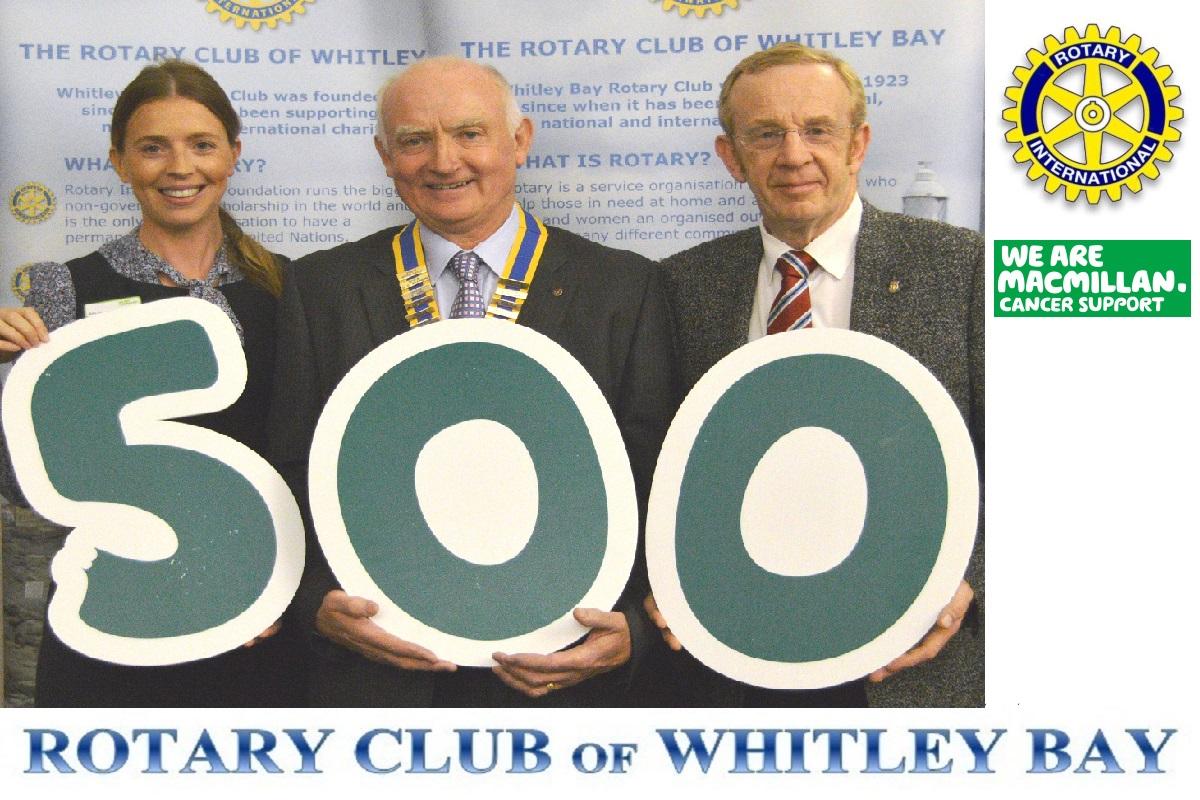 Rotary and Macmillan in our Community 2017
For the past ten years the Whitley Bay Rotary Club have been dedicating one of their collection days to support local people who are using the services of the Macmillan Cancer Care.
In North Tyneside there are approximately 7,000 people living with and beyond cancer and every year over 1,000 people are diagnosed with cancer and it is predicted that this number will rise in the future. Unfortunately, the needs of people affected by cancer are not always catered for, and the Macmillan group needs to increase the support needed for people affected by cancer.
President John Clarkson was delighted to meet Erin Fairley, District Fund Raiser for Macmillan, and present her with a cheque for £500's, which was collected from the Whitley Bay town centre recently.
During the meeting, Erin went onto explain some of the diverse issues which Macmillan encompassed. Saying that …
'Macmillan funded a range of services to support patients and families, which included Nurses, GP's, Social Workers, Occupational Therapists and Carers'.
She added that … 'We have Macmillan Information Centres, based primarily within hospitals, which also offer financial support such as benefits advice and or Macmillan Grants. Macmillan is here to help people live life, no matter what. We give you the support you need to hold on to who you are and what's important. But right now, we can't reach everyone who needs us, which is why this cheque and Rotary's support is so important to us'. Erin ended by saying … 'Life with cancer is still life - let's help people live it'.
President John thanked Erin and added that he felt sure Rotary would wish to continue supporting Macmillan's over the coming year.
Pictured from left to right ; Erin Fairley ( District Fund Raiser - Macmillan Cancer Care ), John Clarkson ( President Rotary Club of Whitley Bay ) and Past - President David Wilkinson.