Junior Speaking Competition
Thu 26th June 2014
A local Competition to promote confidence in primary school pupils.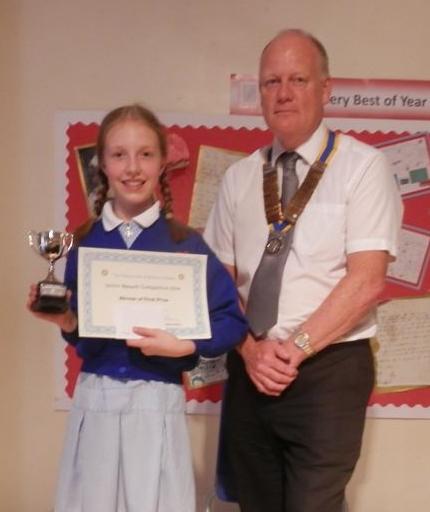 The 2014 Rotary Junior Speech Competition was a great success exceeding all expectations.
Twenty two children from local primary schools took part and was well supported by parents and teachers. Each of the speakers had to speak for three minutes on one topic, which this year was "What I look forward to most is ....."
The winner this year was Alice Higginbottom of Walmsley C of E Primary School. In second place was Josh James of Eagley Junior School. In third place was Hanna Rogerson of Harwood Meadows Primary School.
Rotary organiser Mike Taylor said, 'I never cease to be amazed at the quality, versatility and seemingly nerveless delivery of the speeches by these young people. They are a credit to their schools, teachers, their parents and themselves'.
The event was organised by our Rotary Club and wish to thanks all participating schools and speakers and in particular Eagley Primary School and their head teacher Samantha Mitchell for providing this years venue.
Our Club organises many similar events in support of the community and will be holding this event again June 2015.