The Community Fund 2017
Up to £2,000 can be applied for by small organisations in the Sherborne area - no application too small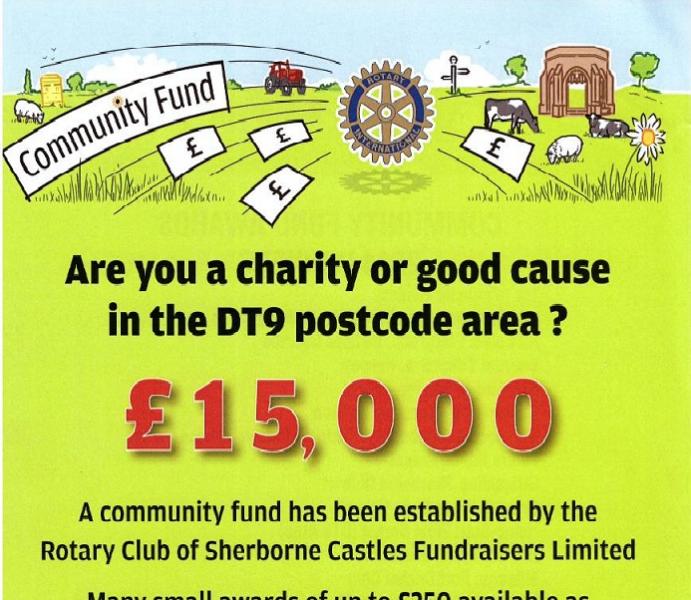 The Community Fund
Each year local organisations in the DT9 Postcode area are invited to apply for small grants to help them with specific funding needs.
The Community Fund was set up by Rotary Club of Sherborne Castles Fundraisers Limited also known as RCSCF to distribute awards to charities and good causes in the DT9 postcode area.
Each year RCSCF receives funds raised by Rotary Charity Fund Raiisers which are then distributed to a wide range of charities and good causes throughout the UK and mainland Europe. To date £1,100,00 has been raised and distributed.
When RCSCF was founded in September 2011 the trustees set up The Community Fund so that a small portion of these funds could be retained and ultimately used for the benefit of local Sherborne charities and good causes.
After two years the amount in The Community Fund has now reached a level where the annual awards to charities and good causes can commence.