Hidden Gardens of Sherborne
Ever wondered what is over the garden wall?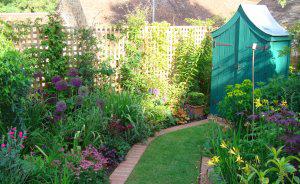 Hidden Gardens of Sherborne
This years Hidden Gardens event will be the weekend of 7th & 8th June 2014
A June weekend is the ideal time to see an English country garden, and that is what this event is all about providing a rare opportunity to see beyond the garden wall into gardens not generally open to the public.
This has now become an annual event in Sherborne and is an excellent example of the community working together, with 15 - 20 private households opening their gardens to delight visitors from all over Somerset, Dorset and Wiltshire. The Rotary Club of Sherborne Castles provides the stewards and organisation and the visitor charge enables us to raise significant funds each year for charity.
You can find out more about this event on our News Site
You cYouYo
Find out