What we do internationally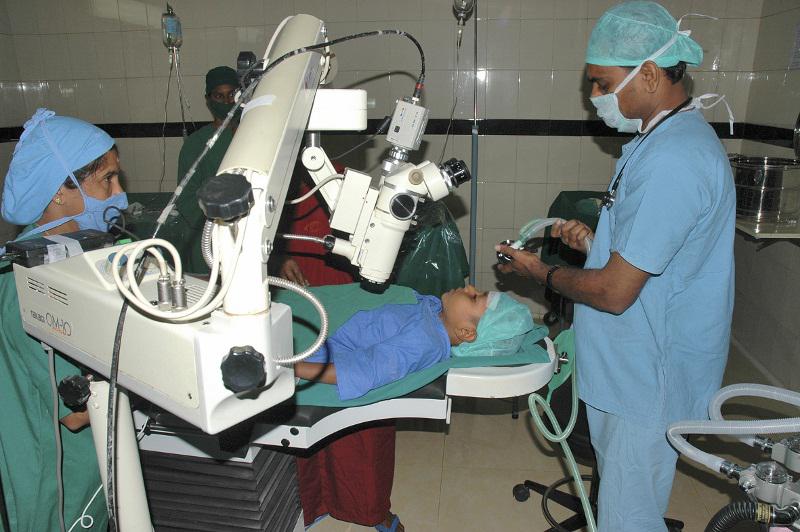 From sending a cow to Africa, to providing dictionaries to Zululand; from supporting disaster relief appeals to helping people in devloping countries regain their sight, the 'Grange' looks to make your donations work effectively for the world community.
Responding to natural disasters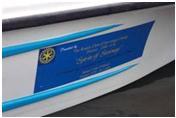 Emergency relief for Sri Lanka following the Tsunami (26th December 2005)- A testimony to the people of Stevenage
In 2005, Club members were out in force helping to collect funds to help the many hundreds of thousands affected by this huge natural disaster in living memory. The Club looked to its Rotary links to ensure that the most effective use was made of the funds. It teamed up ... more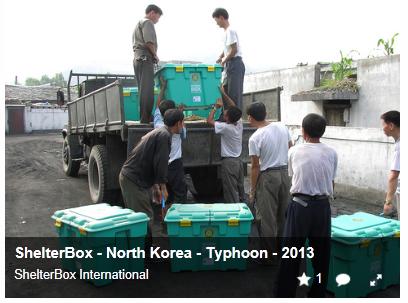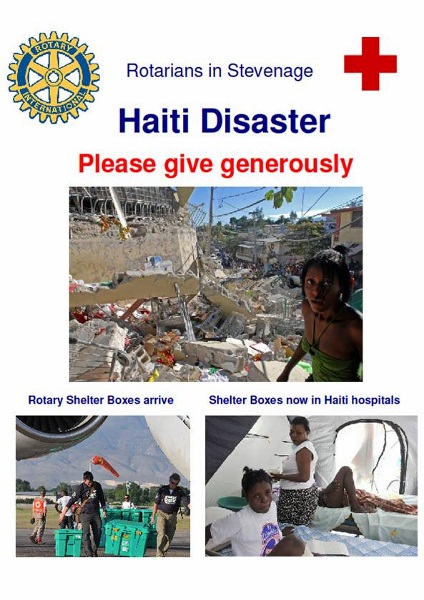 We purchase Shelter boxes for disaster stricken areas. Our 'Boxes' have been sent to many locations, including Haiti, Algeria, Madras (Tsunami) and Islamabad (Pakistan earthquake) and the Philippines see latest update (Nov 2014). Our last 3 'Boxes', numbered 70815/6/7 have been pre-positioned to assist in Iraqi Kurdistan - see link.
We also send AquaBox, containing emergency items and water tablets to provide first line support for disaster hit areas. The Club will often respond to major international disaster campaigns within days of an appeal.
Supporting an orphanage in Laz, Romania
Following the fall of Ceausescu, Rotarians in Stevenage have raised funds and physically helped install many basic facilities for an orphanage in Laz. Following a UN Appeal in 1990 for charities around the world to help rebuild the country's infrastructure, Stevenage was the first Rotary Club to respond. Until recently a group of our Rotarians spent a week or so each year getting stuck-in to building and other projects. Rotarians from both Clubs have been awarded the Freedom of the Town.
Support for our Town-twined friends in Kadoma, Zimbabwe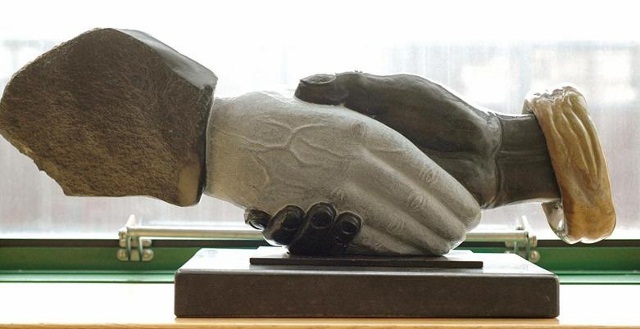 Linking with the local Club in Kadoma, together with the Calgary Club in Ontario, we obtained a Rotary Foundation match-funding grant to finance & donate an ambulance to the people in Kadoma. We have hosted and greatly enjoyed the company of 18 friends of all ages from the town and have sponsored their travel costs to attend and perform at one of their national music festivals.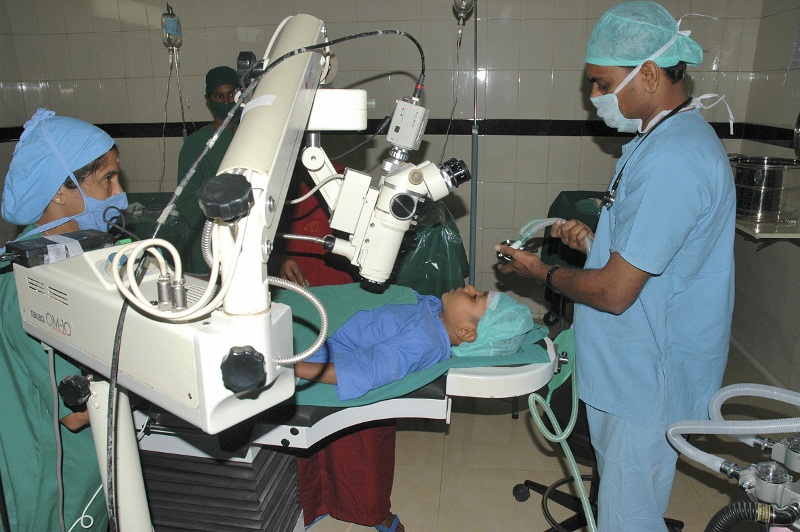 £230,000 raised to save sight for thousands in developing countries
[Insert introduction by Ken Follett]
Stevenage Grange has facilitated eight overseas eye-care projects since 2007. The projects have screened many tens of thousands of patients and financed over £70,000 of eye-care equipment. They have also funded over 7,600 cataract surgeries, each costing just £20, for a public donation cost of less than £4. How do we do that? ... more ...
Are you moved to help save sight in a developing country. If so please contact Stephen or Ray
Sponsoring local professional for a month long International Group Study Exchange
We sponsored ex-Stevenage's PC, now Sargeant Phil Waite's visit Houston, Texas, to view Policing operations and a Stevenage Borough Council Officer to look at community government in Indiana, USA. They, along with 3 other young professionals and a Rotary Team Leader stayed in Rotarian homes, undertook their vocational assignments, developed their public speaking skills presenting to some 20 Rotary Clubs ... and most importantly had a great deal of fun.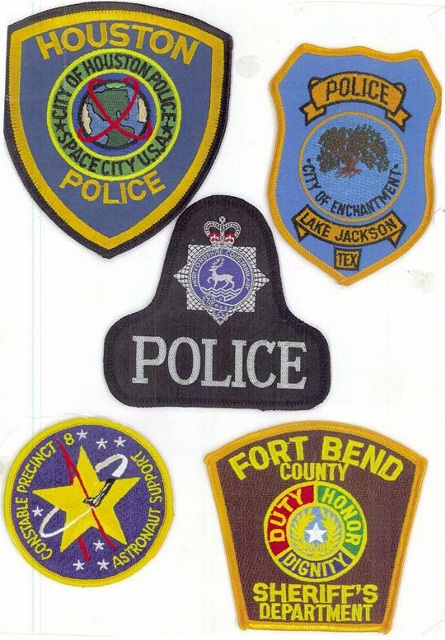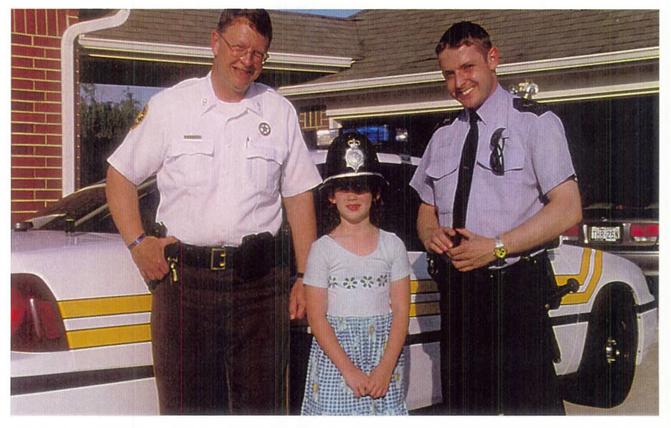 "Working alongside the American police was a professional opportunity of a lifetime", was how Stevenage PC Phil Waite described the news he had been selected to join the GSE Team visiting Houston, Texas for a month long study tour. Read Phil's full report here ....
Making donations to encourage self-sufficiency
For example Farm Africa helps African farmers grow themselves out of poverty

and end hunger forever. Send a cow provide livestock and training in natural organic farming practices alongside courses in gender equality, conflict resolution and more. Click on their video to find out more.
Spearheading Rotary's Focus on the crocus (Polio+) campaign in the UK and Ireland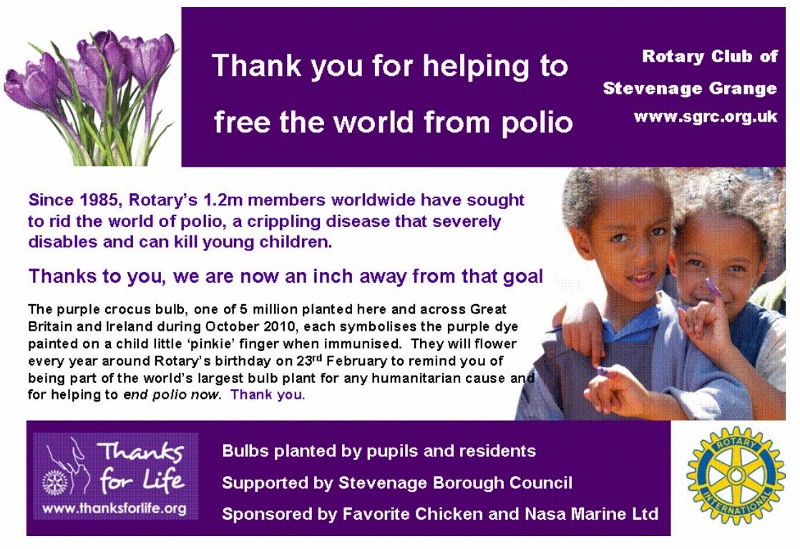 In 2010 a member of the Grange helped spearhead a national campaign to plant over 5 million crocus bulbs to raise awareness and funds in aid of Rotary's Thanks for Life Polio+ campaign. It was the largest public planting of bulbs for a charitable cause anywhere in the world.
Read more ...
Developing projects for underprivileged children overseas
A good example is the KISS project, a Charity developed by The John Henry Newman School in Stevenage. The 'Grange' is currently (2013/14) working with the Trustees, and The Rotary Foundation to provide transport for their two teams in Uganda. The project will cost some £26,000. .

KISS supports human and spiritual development among children, their families and their communities in Uganda. Based on African models of family, it aims to assist and encourage families to look after children, whatever their needs within the home environment. KISS works to increase access to, and awareness of, education and healthcare. It looks to instil the importance of strong supportive relationships as tools for lasting development.
The public are invited to support this project: For each £1 donated Rotary will add 50p – Interested have a look at the project sheet and contact Stephen at the Grange.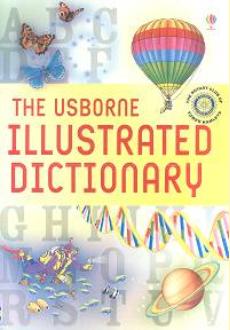 Helping children in Africa learn English

AAAA Member of the Club helped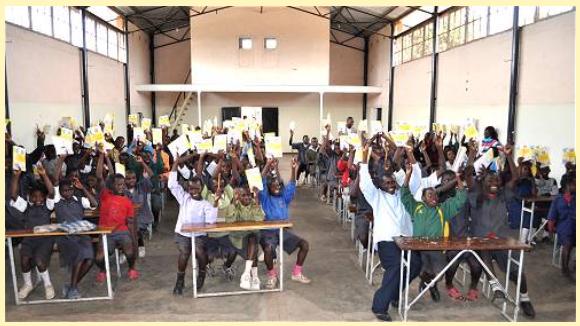 develop a District-wide (Herts, Beds and Bucks) project, again supported by the Rotary Foundation, to send 4,110 Usborne Illustrated Dictionaries for Life (D4L) for use by poor pupils in at least 50 rural Zulu schools in and around the area of Ballito, Northern KwaZulu Natal, South Africa.
Contact Steve Sypula about this page:
---