Our Latest News
Latest News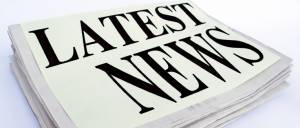 September 2018
.
G

reetings and welcome to an up-date from the Rotary Club of Derwentside. Yes indeed, we are still here. There have been some changes since our last newsletter, but you will see below that our projects, innovation and service to Rotary continues.
Volunteers Day
On Saturday 22nd September
11.30 am - 4.00pm
St Patrick's Hall, Consett

Are You Interested in Volunteering?
We are proud to be hosting a Volunteers Day on Saturday 22nd September 11.30 am - 4.00pm at St Patrick's Hall, Consett.
If you would like to help your local community but not sure where to begin, this event may be appropriate for you? Come to our Volunteers Day and see which local groups and charities are needing more volunteers. It's a great way to make new friends and give something back to our community.


KERALA FLOODS


Following the region's worst flooding in over a century, the Rotary in Great Britain and Ireland Donations Trust has launched an appeal for the Kerala Floods in India.
More than a million people are thought to have been forced to leave their homes, with the death toll estimated at 400.
The Rotary Club of Derwentside has made a contribution to this appeal and our district will be coordinating the delivery of aqua-filters to the area.
Our Rotary colleagues in India have launched the Kerala Flood Relief Centre to assist those impacted
Rotary-supported charity Aquabox hope to be shipping (air freight) filter pumps out later this week. Aquabox is also in contact with local Rotary clubs and members who are working on flood relief projects in order to enable the effective distribution of aid.
Water Survival Box, another Rotary-supported first responder is shipping 200 boxes to Kerala.
Race Night
27th October 2018 commencing 7pm
at
Consett AFC

We are pleased to announce our Race Night in partnership with Inner Wheel. Come along and enjoy and evening of exciting racing entertainment with pie, peas and chips supper, vegetarians catered for.
Tickets only £7.50 each. Proceeds to be shared between Rotary and Inner Wheel charities.


Memory Café Coffee Morning
Cake Stall and Tombola
Consett Methodist Church
27th October 10am

Our memory café provides a great support service for people with dementia and their carers. If you can pop in for coffee, please come along and give your support. The cafe has grown in members in recent months and we are very proud of this service.


PAVILION NIGHT



Wednesday 14th November
Pavilion Cantonese Restaurant
Iveston Lane, Consett DH8 7TE
Tickets £27.00 – 7pm

Tickets for one of our most popular annual events are now on sale. If you like exquisite Cantonese food, then this is the event for you. Tickets can be obtained from any of our members are from our secretary. See below for details.


The Rotary Club of Derwentside
Community Garden
St. Stephens, Stanley

One of our recent projects has been the setting up of community garden at St. Stephens in Stanley. The aim of the project is to grow vegetables for members of the community to take away free of charge. We are currently looking at purchasing a shed, greenhouse, paving stones and benches and we are aiming to match a Rotary grant from the Rotary Foundation for these items. In addition to funding major global projects, the Rotary Foundation also provides grants for small local projects such as our community garden.
One such Foundation grant the club are applying for, is for the purchase of a defibrillator that will be housed at Stanley Police Station. This is a project from our satellite club and we are very happy to support this application fro a grant with matched funding.
POLIO WOOD 2018
UPDATE

Last year the president of Rotary International asked of clubs to get involved in tree planting. As we have our own woodland, this was not such a difficult task for ourselves. We supported three projects involved in tree planting. We planted approximately 500 trees in Crookhall and funded the planting of 1000 trees in Tanzania. Our third project was to assist the sponsorship of apple trees at North East Autism Society's training centre at Warlands Farm.


North Durham Rotary Swimathon
Sunday 13th October 2019

Here is something for your diary. The next Swimathon will be in October 2019. This is an annual event organised by the Rotary clubs of Derwentside, Consett and Stanley.