Youth Musical Spectacular 2013
Sat 25th May 2013
350 young people perform on stage at the Sunderland Empire Theatre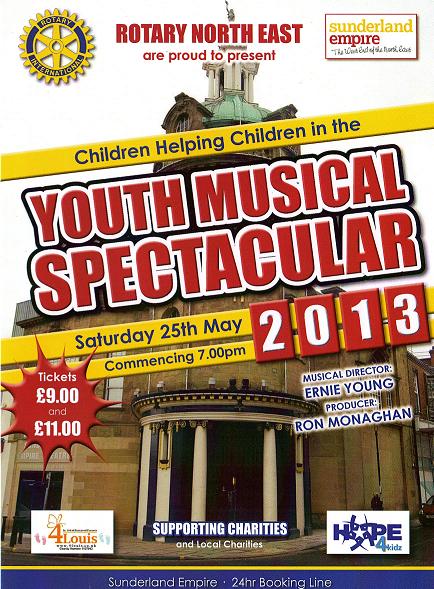 This year's 'Youth Musical Spectacular' was held on Saturday 25th May 2013 at the Sunderland Empire Theatre.
This was a great opportunity for youngsters between the ages of 8 to 18 to display their energy and talents in music, singing ,dance and drama on a professional stage. Those involved included:-
Drum Youth Orchestra Percussion Group
Bede Wind Philharmonic Orchestra
Musical Director: Ernest Young
Show Producer: Ron Monaghan
A wonderfully entertaining show with proceeds going to the local charities - '4 Louis' and 'Hope 4 Kidz'.
CONGRATULATIONS TO ALL INVOLVED
A THANK YOU TO A GREAT AUDIENCE